Restaurant Owners are Fighting Back Against Third-Party Delivery Platforms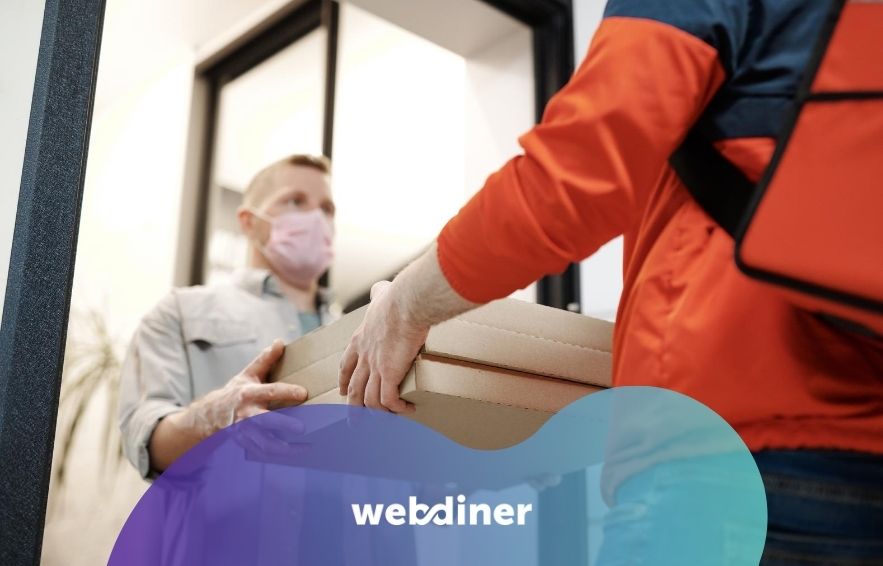 A rapidly changing set of circumstances forced Restaurants to adapt if they wanted to survive. And they resorted to Third-Party Delivery Platforms. As the dust settles and Restaurants look for long term changes – that are sustainable! -, we will tackle, in this article, one of the most important changes that took place and how to avoid one of the biggest mistakes Restaurant Owners are making.
The Restaurant industry was suddenly hit with limitation after limitation to its usual operations. Restaurants, particularly smaller brick and mortar traditional spots, scrambled to make do with what they could. They took the seemingly generous offers raining from third-party delivery platforms like GrubHub, Uber Eats, or Postmates. (Probably worthy of note is the recent consolidation of the latter two, in a move to hold even more power over the industry.) Restaurants were able to join the platforms' directory for free, seemingly.
At the time, it was but the obvious choice. If one can even call it a choice. With the bread and butter of most restaurants coming to a grinding halt, and with clients starting to opt to stay at home, what else could they do? And then came the orders to close in-house dining all together. At that point, plenty of restaurants that wanted to stay away from the 30% commission fees made the "choice" to sign-up for free and cut the losses. And third-party delivery platforms seemed like a good way to go about it as quickly as possible.
But the fact of the matter is that it was just a quick fix. And a bad one at that. The deals that sounded so good, swiftly got overwritten by deals imposed to the restaurants. Fees that initially seemed to max out at 12-15% were raised to 25-30%. And they kept piling up.
Third-Party Delivery Platforms are becoming increasingly powerful
Third-party platforms were allowed to do this because there was plenty of internal supply coming from the restaurants – which meant they had to fight to get competitive positioning that enabled results – and even more demand for the third-party platforms' services. Not only were restaurants jostling for a position in the directories, but the platforms also knew that they were the restaurants' default solution.
Even with Washington, Los Angeles, New York, and many other cities capping the fees, the situation hasn't improved that much overall. With heavy lobbying from the platforms against these caps that do not seem to have any end in sight.
With all of these points in mind, restaurants are fighting back against the third-party delivery platforms' fees. Because they need to.
Restaurants are building their own delivery structures as an alternative to both their near-empty dining rooms and the platforms' huge fees. Restaurant chains with over 50 locations, sometimes less depending, on the business acumen and context, may be able to develop their own self-branded platforms. Covering all needs ranging from a website, an online ordering interface, managing the delivery staff, and developing all the online marketing necessary to compete with giants the likes of Uber Eats or GrubHub.
A perfect storm now exists for restaurant-owners to fight back
Diners are now more aware of the convenience of delivery, and they may be wary to go back to how things were before
A lot of people who were uninitiated in the wonders of food delivery are now aware of it. If anything, that is a big positive coming from the impact of third-party delivery platforms. Some may have even tried it themselves. This makes now the second-best moment to start betting on Online ordering – right behind already having done it. The crowd is looking for options already, you just need to throw your name into the hat in an efficient way.
There are plenty of people eager to work with you in delivery
As more people search for jobs or for means to ensure income stability, there doesn't seem to be a shortage of people looking for work in the Restaurant industry anymore. This makes the hiring process much more viable.
You'll have a chance to show that you're different – and better!
Whenever you sign up for a third-party platform, you are cannibalizing your business. The platforms care about the profit more than they care about your business. So along with your business, they'll be promoting other restaurants, usually the highest bidders. Additionally, you can customize the look to fit your brand and work off of your other marketing efforts.
Why are Restaurant Owners so keen on developing their own structure?
Well, big third-party delivery platforms are very experienced in nickel and diming you indirectly for services. See the case of GrubHub, for example.
Grubhub created over 30,000 websites disguised as the "official restaurant website"
Since 2010, according to the New York Post, GrubHub purchased over 34,000 domains similar to the actual restaurants' websites domain. In some of these cases, it went as far as creating a version of the website, simply by substituting the .com to .net. In other cases, it just rearranged the words in the domain and jacked the prices up.
Chicago Salad House's website domain is www.chicagosaladhouse.com. In it, all signature salads cost $10. On the dummy website created by GrubHub, the same salads cost $11, or more.
The situation has since been addressed by GrubHub, "fixing" the prices. But the website is still up and may be misleading to any prospective customers. See it for yourself here: www.saladhousechicago.com.
The goal of this move is to get a bigger piece of the pie. As with many of these platforms, if your clients order directly from the restaurant's website you are charged a smaller fee than if your clients order directly from GrubHub. This is something that happens in varying degrees in most third-party delivery platforms.
Earlier that year, GrubHub was found charging fees for orders that didn't take place, simply because clients used "the wrong phone number"
Going back to November 2018, restaurant owners noticed weird charges in relation to non-existent orders.
GrubHub sets up a new phone number that it then displays everywhere it can. For example, in August 2019, Yelp was found to be working alongside GrubHub to push for more "referral fees". Plenty of people were used to using Yelp as a directory to find information to contact services directly. But, after announcing a partnership between Yelp and Grubhub back in October 2018, an option for "Delivery and Takeout" was added to some restaurants' pages.
This option re-routed the phone number so that GrubHub could track it. And restaurants slowly came to find that they were charged for the "referral" regardless of if an order had been made or not.
Perhaps more worrying is that clients who were calling in could very well not be GrubHub users at all. They simply googled the name of the restaurant, clicked on the Yelp result, and thought they were getting in touch directly with the client. Which clearly isn't a referral.
New York City has since addressed this issue, passing a series of bills in May of 2020. But a lot of restaurants in other areas are still vulnerable to this kind of practice.
Webdiner Online Ordering
Our Online Ordering System allows you to do business like a multiple-location concept at a price you can afford. And with no hidden fees.
We have seen some incredible results in these last few months, especially when placed in the context of the Industry's current situation. And we'd like to share them with you.
We have seen businesses go from $0 to $5K in half a week. These businesses went from having no Online Ordering revenue stream to making it its main focus. With Webdiner's support and internal optimization, they doubled their revenue each week. This increase allowed them to support a significant part of their staff, and ensure continuity once all this clears up.
We work with some clients that already had Online Ordering set up but that saw it as a secondary revenue stream. Those clients saw amazing results that show the power of a flexible Online Ordering system. Those results are further improved by being supported by Marketing. Especially when it is conceptualized by someone who already knows the business inside out and that can quickly adapt – that's Webdiner!
From February to March, we saw the Online Ordering revenue increase to more than double. The number of individual clients doubled. Often, we saw an increase of seven times as many recurrent clients. From March to April, numbers stabilized, but still sported significant increases, similar to May. Some clients saw a revenue increase of a third. Recurring clients continued to increase.
Contact Us
This makes us confident that Online Ordering will become the norm for the near future. And we don't believe that your future needs to go through third-party delivery platforms. If you feel you could benefit from what Webdiner has to offer, click here to schedule a demo or get in touch with our team!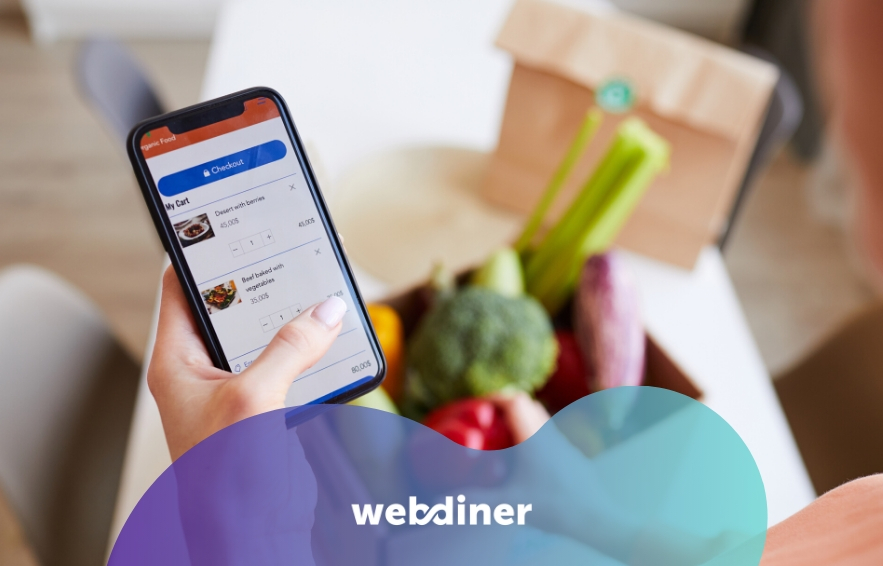 Online Ordering
Now, more than ever, having an online presence is an absolute must for all restaurants. Restaurants are looking for alternatives to their usual structure and functioning. It is necessary to…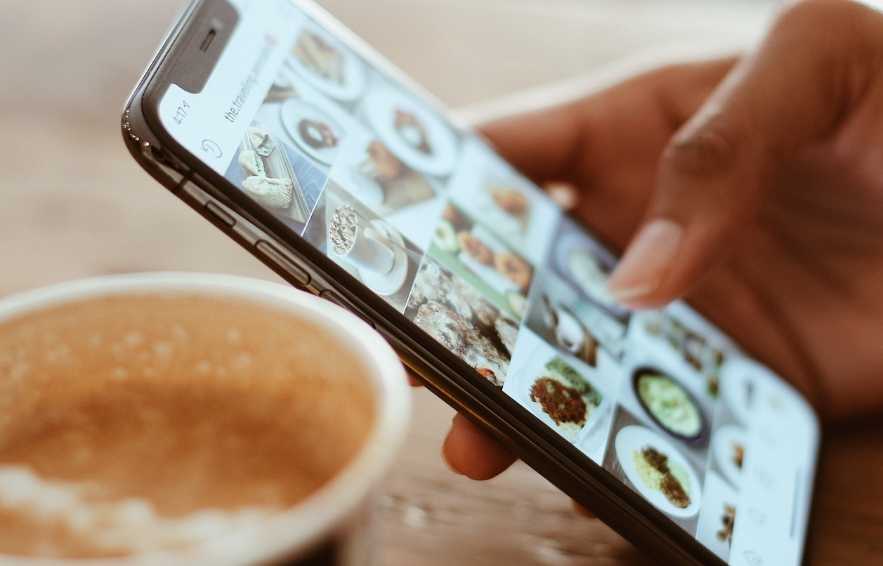 Graphic Design, Restaurant Marketing, Social Media
As a restaurant owner, you likely already have pressing day-to-day issues of your business that need your attention. On the surface, it's easy to downplay the importance of building your…