Terms of Service
No package setup fee. No hidden fees. No longterm contracts.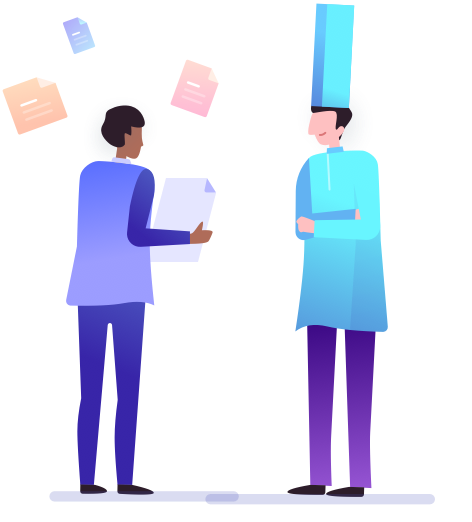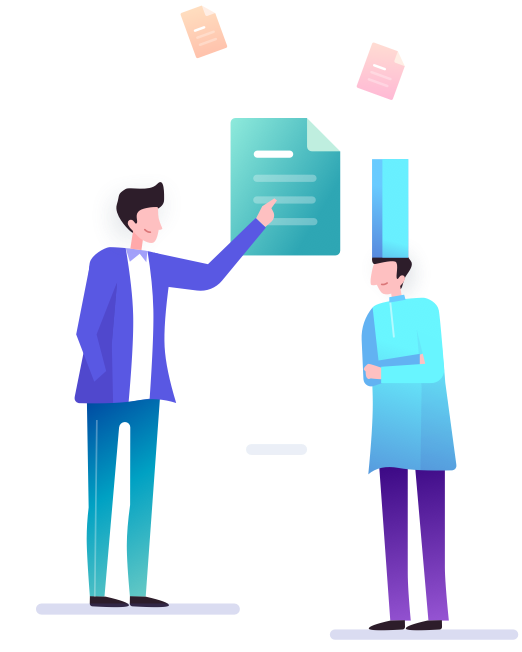 Terms of Service
By accessing and/or using the website www.webdiner.com as well as all, the products andservices, available at or through this website (collectively, "Services"), you are agreeing to bebound by these terms and conditions ("Terms of Service"), all applicable laws and regulations, and agree that you are solely responsible for compliance with any applicable federal, state, andlocal laws, rules or ordinances.
Our Services are offered subject to your acceptance, without modification, of all of the terms andconditions contained here in and all other operating rules, policies (including, without limitationour Privacy Policy), and procedures that may be published from time to time by the Company.You agree that we may automatically upgrade our Services, and these Terms of Service will apply to any upgrades.
Please read these Terms of Service carefully before accessing or using our Services. By accessing or using any part of our Services, you agree to become bound by these Terms of Service. If you do not agree to all these Terms of Service, then you may not access or use our Services. Webdiner, LLC ("Company") reserves the right to update and change these Terms of Service at any time without notice to you.
DISCLAIMER OF WARRANTIES
The Services are provided on an 'as is' basis. Company and its suppliers and licensors hereby disclaim all warranties of any kind, expressed or implied, including, without limitation, implied warranties or conditions of merchant ability, fitness for a particular purpose, or non-infringement of intellectual property or other violation of rights. Further, neither the Company nor any of its suppliers or licensors makes any warranty or any representation concerning the accuracy, likely results, or reliability of the use of the Services, materials on Company's website oron any sites linked to this site. You understand that you use our Services at your own discretion and risk.
The materials appearing on Company's website could include technical, typographical, or photographic errors. Company does not warrant that any of the materials on its website are accurate, complete or current. Company may make changes to the materials contained on its website at any time without notice. However, Company does not make any commitment to update the materials.
LINKS
Company has not reviewed all of the sites linked to its website and is not responsible for the contents of any such linked site. The inclusion of any link does not imply endorsement by the Company
Account Terms
You are responsible for maintaining the security of your account and password. The Company cannot and will not be liable for any loss or damage from your failure to comply with this security obligation. You are responsible for all content posted and activity that occurs under your account (even when content is posted by others who have their own logins under your account). You may not use the Service for any illegal purpose or to violate any laws in your jurisdiction (including but not limited to copyright laws). You must provide your legal full name, a valid email address, and any other information requested in order to complete the signup process.
Payment, Upgrading and Downgrading Terms
Any upgrade or downgrade in plan level, will result in the new rate being charged at the next billing cycle. There will be no prorating for downgrades in between billing cycles. Downgrading your Service may cause the loss of features or capacity of your account. The Company does not accept any liability for such loss. All fees are exclusive of all taxes, levies, or duties imposed by taxing authorities, and you shall be responsible for payment of all such taxes, levies, or duties, excluding only United States (federal or state) taxes. I authorize Webdiner LLC to transact recurring credit card transactions to the account designated in assigned invoice. I hereby request my Financial Institution to accept and honor debit and/or credit entries from my account. I request that this authorization continue to apply for any subsequent payments or changes in products or services until revoked by me (client) in writing, allowing fifteen (15) days upon receipt of the notice for Webdiner LLC to act upon the request. Transactions will be processed at the time payment is due to Webdiner LLC. This preauthorized payment agreement will remain in effect until revoked by Webdiner LLC or until revoked by me (client) in writing.
Cancellation and Termination
Account and Services cancellation requires 30 day written or emailed notice to Company. Ifcancellation notice is given in less than 30 days of the next billing cycle, a final payment must bepaid in full for the next & final 30 day billing cycle. The Company, in its sole discretion, has theright to suspend or terminate your account and refuse any and all current or future use of theServices for any reason at any time. Such termination of the Services will result in the deactivation or deletion of your account or your access to your account, and the for feiture and relinquishment of all content in your account. The Company reserves the right to refuse service to anyone for any reason at any time..
All provisions of these Terms of Service which by their nature should survive termination shallsurvive termination, including, without limitation, warranty disclaimers, indemnity, jurisdictionand applicable law, and limitations of liability.
Modifications to the Service and Prices
The Company reserves the right at any time and from time to time to modify or discontinue, temporarily or permanently, any part of the Services with or without notice. Prices of all Services are subject to change upon 30 days notice from us. Such notice may be provided at any time byposting the changes to the Webdiner site or the Service itself. The Company shall not be liable to you or to any third party for any modification, price change, suspension or discontinuance of the Services.
Intellectual Property & License Rights 
All rights, title and interest in and to theServices, including any and all copyrightable materialsor any other content thereof which is or may be subject to any intellectual property rights underany applicable law (including artwork, graphics, images, website templates and widgets, literarywork, source and object code, computer code (including html), applications, audio, music, videoand other media, designs, animations, interfaces, documentation, derivatives and versions thereof, the "look and feel" of the Company Services, methods, products, algorithms, data, interactive features and objects, advertising and acquisition tools and methods, inventions, tradesecrets, logos, domains, customized URLs, trademarks, service marks, trade names and otherproprietary identifiers, whether or not registered and/or capable of being registered (collectively "Intellectual Property"), and any derivations thereof, are owned by and/or licensed to Company.
Subject to your full compliance with the Company Terms of Service and timely payment of all applicable monthly fees, Company hereby grants you, upon creating your User Account and foras long as Company wishes to provide to you the Services, a non-exclusive, non-transferable, non-sublicensable, fully revocable, limited license to usethe Company Service, Intellectual Property, and Licensed Content, solely as expressly permitted under the Company Terms ofService, and solely within the Company's discretion
The Company Terms of Service do not convey any right or interest in or to Company's Intellectual Property (or any part thereof), except only for the limited license expressly grantedabove. Nothing in the Company Terms of Service constitutes an assignment or waiver ofCompany's Intellectual Property rights under any law. Company retains all Intellectual Property rights to the website, graphics, code and design that Company creates for a User Account. 
Under the license, you may not: copy, modify, create derivative works of, download, adapt, reverse engineer, emulate, migrate/transferto another service or server, "mirror" the materials onany other server, translate, compile, decompile or disassemble thewebsite, the Services (or anypart thereof), and Intellectual Property owned by Company or Third Party services for use anddisplay within your platform/website and/or any part thereof in any way, or publicly display,perform, transmit or distribute any of the foregoing withoutCompany's prior written and specificconsent and/or as expressly permitted under theCompany Terms of Service. You acknowledgeand agree that your failure to abide by the foregoing or any misrepresentation made by youherein may result in the immediate termination of your account and/or any Services provided to you – with or without further notice to you, and without any refund of amounts paid on account of any such services. Upon termination of this license, you must destroy any downloaded materials in your possession whether electronic or printed format.
General Representation and Warranty
You represent and warrant that your use of our Services:
Will be in strict accordance with these Terms of Service;
Will comply with all applicable laws and regulations (including, without limitation, all applicable laws regarding online conduct and acceptable content, privacy, data protection, the transmission of technical data exported from the United States or the country in which you reside, the use or provision of financial services, notification and consumer protection, unfair competition, ADA compliance, and false advertising);
Will not use the Services for any unlawful purposes;
Will not infringe or misappropriate the intellectual property rights of any third party;
Will not overburden the Company's systems, as determined by us in our sole discretion;
Will not disclose sensitive personal information of others;
Will not be used to send spam or bulk unsolicited messages;
Will not interfere with, disrupt, or attack any service or network; and
Will not be used to create, distribute, or enable material that is – or that facilitates oroperates in conjunction with – malware, spyware, adware, or other malicious programs or code
Jurisdiction and Applicable Law
These Terms of Service and any access to or use of our Services shall be governed by the laws ofthe State of Florida, excluding its conflict of law provisions. The exclusive venue for any disputes arising out of or relating to these Terms of Service and any access to or use of ourServices shall be the state and federal courts located in Miami-Dade County, Florida.
Limitation of Liability
In no event shall the Company be liable with respect to any subject matter of these Terms ofService under any contract, negligence, strict liability or other legal or equitable theory for: (i) any special, incidental or consequential damages; (ii) the cost of procurement for substitute products or services; (iii) for interruption of use or loss or corruption of data; or (iv) for anyamounts that exceed the fees paid by you to the Company under these Terms of Service duringthe twelve (12) month period prior to the cause of action. The foregoing shall not apply to theextent prohibited by applicable law. Furthermore, Company shall not be liable for any claim, suitor action against you by any third-party arising out of or relating to your use of the Services.
Indemnification
You agree to indemnify, defend, and hold harmless the Company, its contractors, and its licensors, and their respective directors, officers, members, managers, employees, and agents from and against any and all losses, liabilities, demands, damages, costs, claims, and expenses, including attorneys' fees, arising out of or related to your use of our Services, including, but notlimited to, your violation of these Terms of Service or any agreement with a provider of third-party services used in connection with the Services, your violation of any federal, state or localrule, law, act or regulation, content that you post or provide to us to post, and any ecommerce activities conducted through your or another user's website.
Miscellaneous
These Terms of Service constitutes the entire agreement between the Company and you concerning the subject matter hereof. If any part of these Terms of Service is held invalid orunenforceable, that part will be construed to reflect the parties' original intent, and the remaining portions will remain in full force and effect. A waiver by either party of any term or condition ofthese Terms of Service or any breach thereof, in any one instance, will not waive such term or condition or any subsequent breach thereof.