Order Up! 3 Ways Online Ordering Increases Restaurant Revenue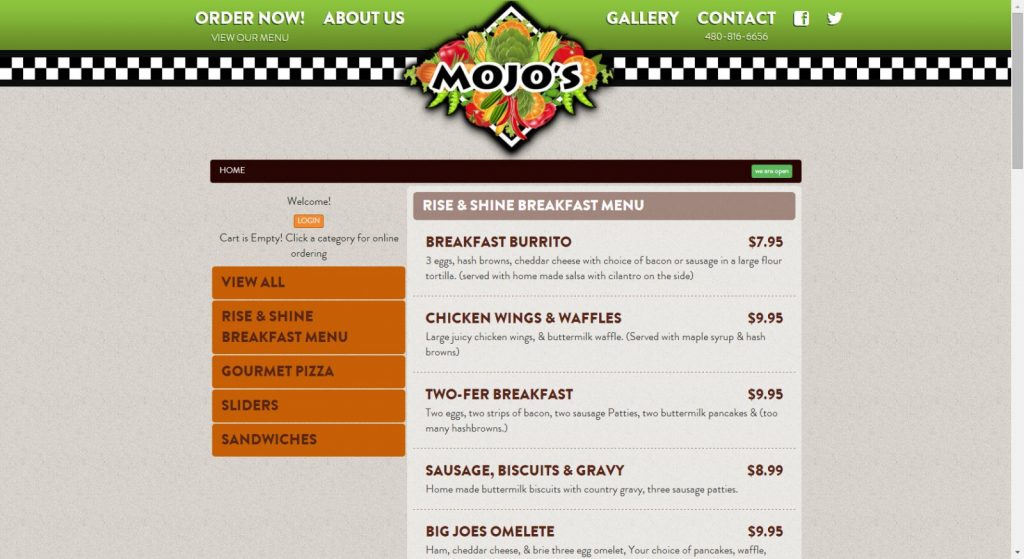 Are you missing out on restaurant revenue? You may be if your restaurant doesn't have an online ordering system! Read on to discover how adding online ordering can boost your revenue for your restaurant.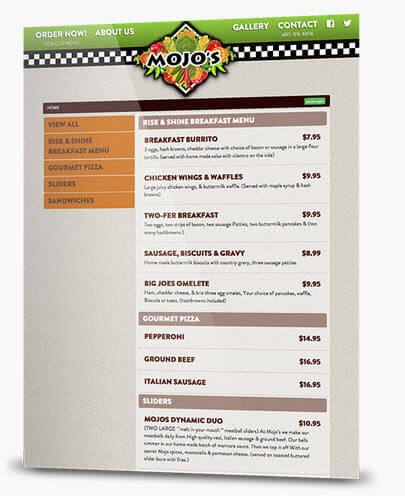 More Orders from Busy Patrons
Most of our lives are a whirlwind of activity. We're so busy that we can barely take time to eat! So how are we supposed to find time to sit down in a restaurant to order and eat a meal? The answer is…many of us don't, and that's where restaurant online ordering comes to the rescue!
Online ordering offers busy customers the convenience of eating your delicious food in the privacy and comfort of their own home. They can order a restaurant quality meal for their family without spending precious time traveling to your eatery.
Online ordering can help you compete with fast food restaurants by making ordering your food easy and convenient for your patrons.
More Group Orders
Unless you make your lunch every day (who does that?), you have probably ordered takeout or deliveries from one of the local eateries near your work. At Webdiner we order lunch as a team when we're busy working on a restaurant website design. We choose to order from restaurants that offer online ordering because it makes the process SOOOO much easier than ordering over the phone.
Adding an online ordering system to your restaurant's website can increase your revenue by capturing Group orders you may be losing to competitors that already have a system in place.
More Revenue per Order
Online ordering systems don't just offer patrons a list of your menu items. They also allow them to add "extra" items to their order! Just as your wait staff is trained to upsell when they take an order— "would you like to add an appetizer or salad?"—to increase restaurant revenue, so is an online ordering system.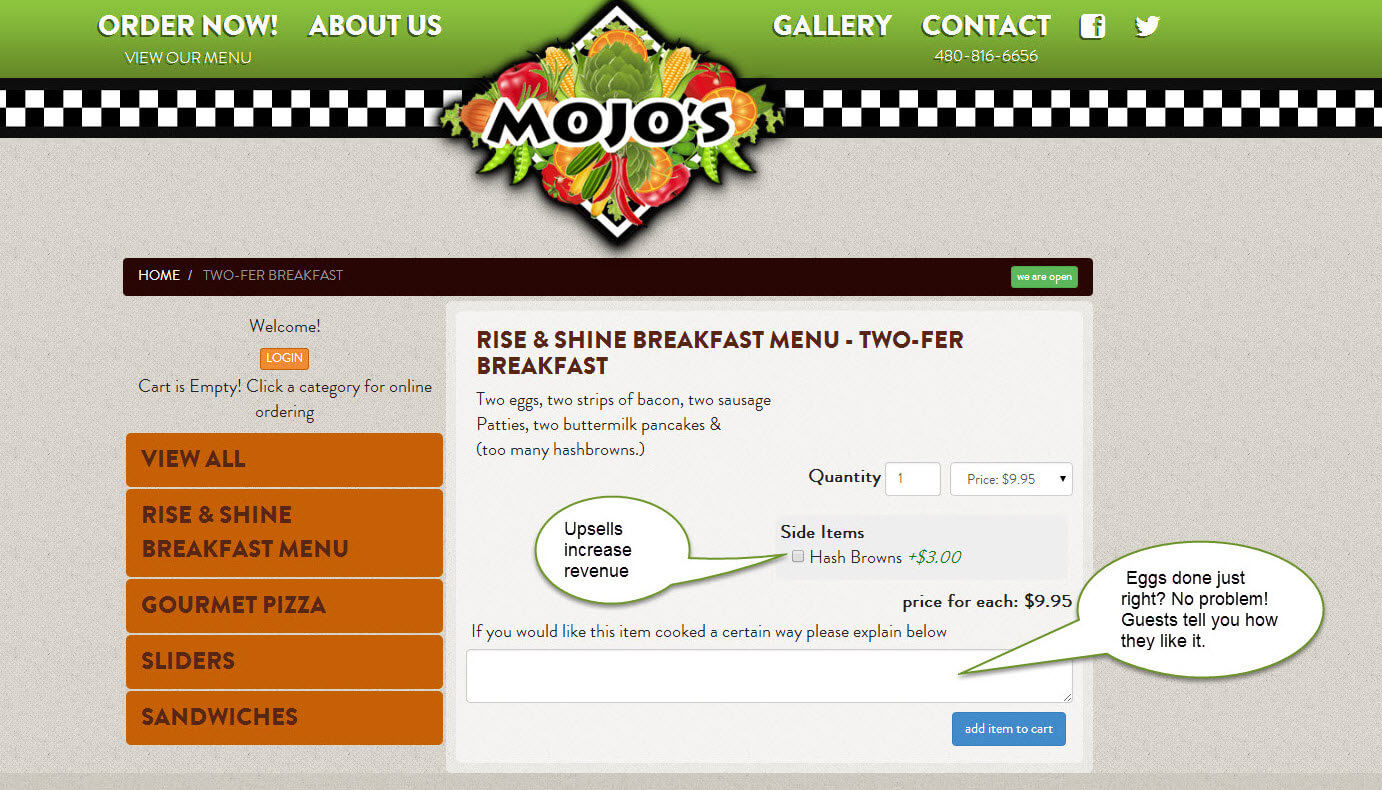 By now I'm sure you can see that online ordering is an absolute "must have" if your restaurant offers takeout or delivery service! So give us a shout out to chat about how we can help you add online ordering to your restaurants repertoire.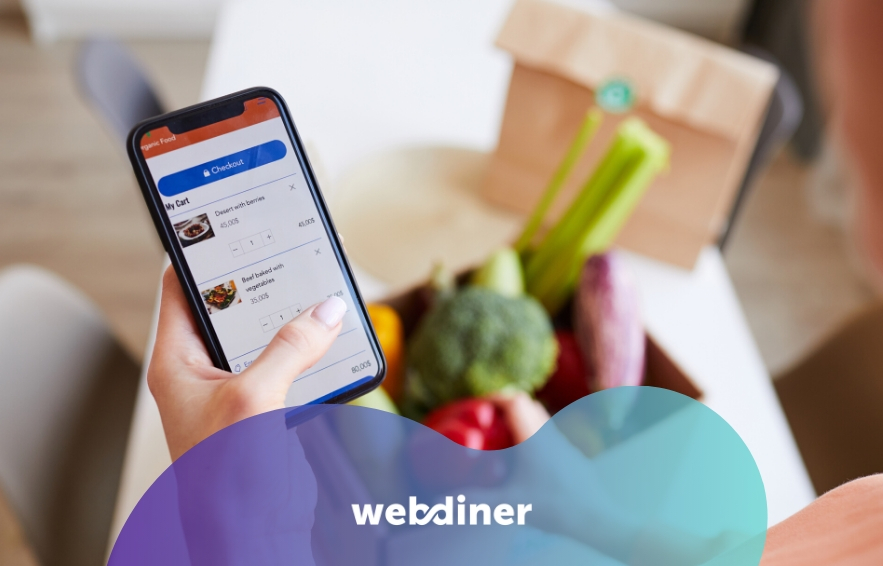 Online Ordering
Now, more than ever, having an online presence is an absolute must for all restaurants. Restaurants are looking for alternatives to their usual structure and functioning. It is necessary to…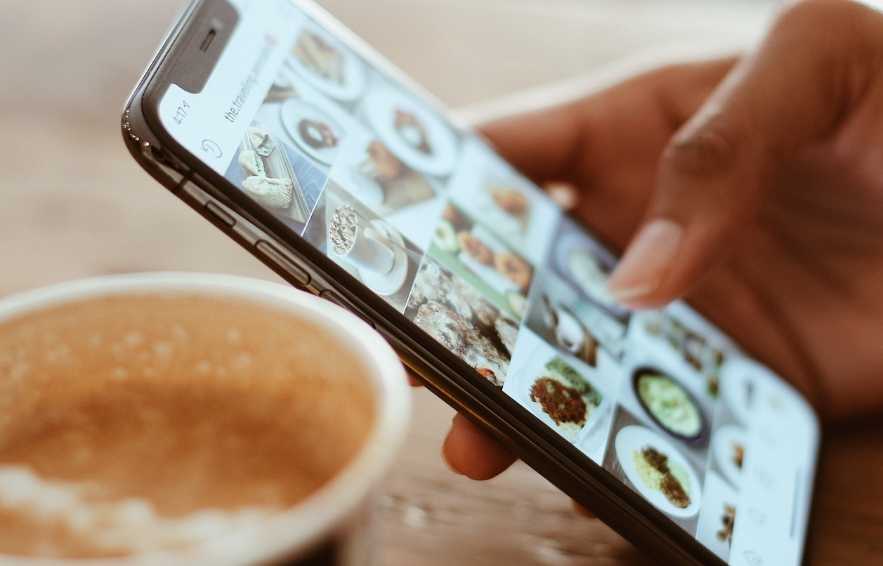 Graphic Design, Restaurant Marketing, Social Media
As a restaurant owner, you likely already have pressing day-to-day issues of your business that need your attention. On the surface, it's easy to downplay the importance of building your…