Our team has years of experience with converting social media advertising investments into more leads and sales. Whether your business is in real estate, consumer products, or nonprofits, our social media for restaurants services position your business for success. Whereas different companies might use ineffective social media marketing services for your social media, our company prides itself in driving real, organic traffic to our clients' websites and store fronts.
Why do you need Social media marketing for restaurants?
Your customers are on social media.
No matter what industry your company is in, your customers are using social media on a daily basis. It becomes important that you keep them engaged and connected to your brand so that you're always their first option.
There are people searching for your company.
If your restaurant is offering a specific dish or service, you can bet that there are people talking about it and looking for companies that provide it. Our Social media marketing for restaurants will help you join the conversation and generate new leads.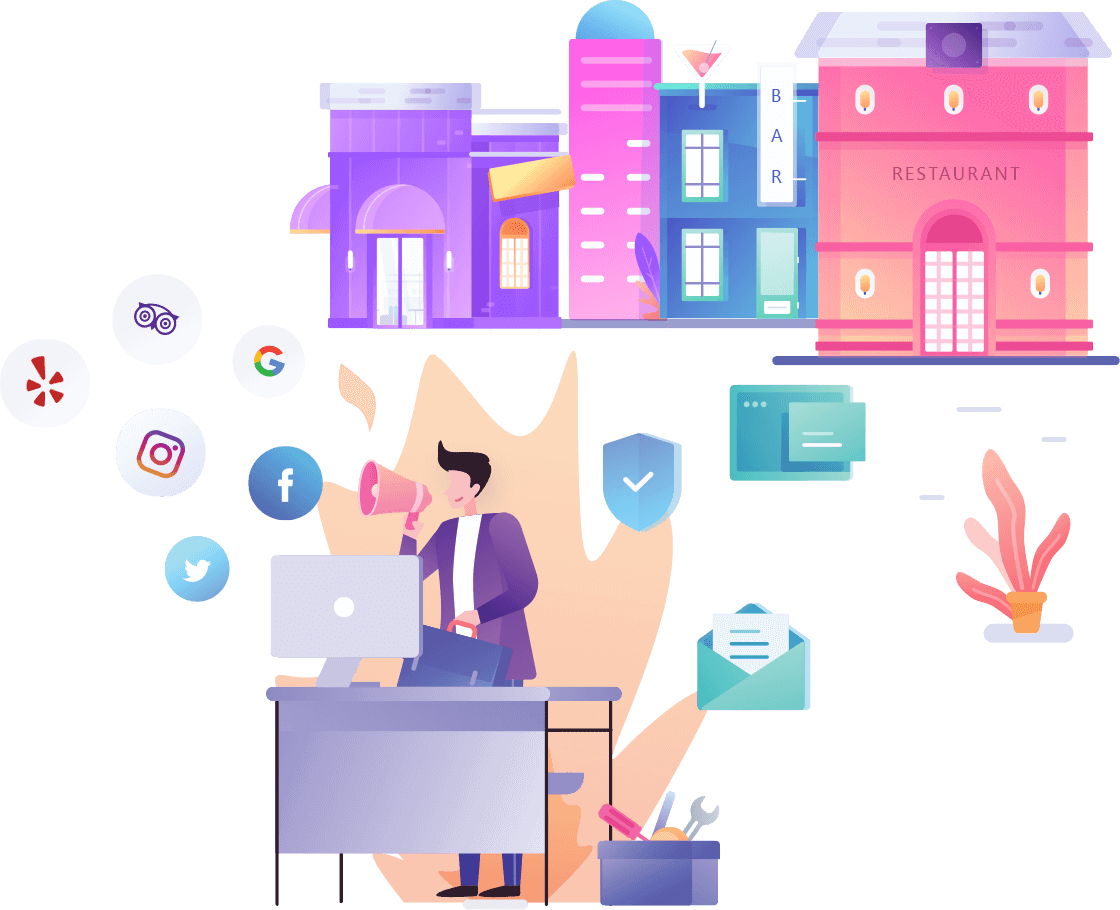 Need help with social media for restaurants?