Restaurant Website Designed for 21st Century Mobile & Social
|
posted: October 14, 2014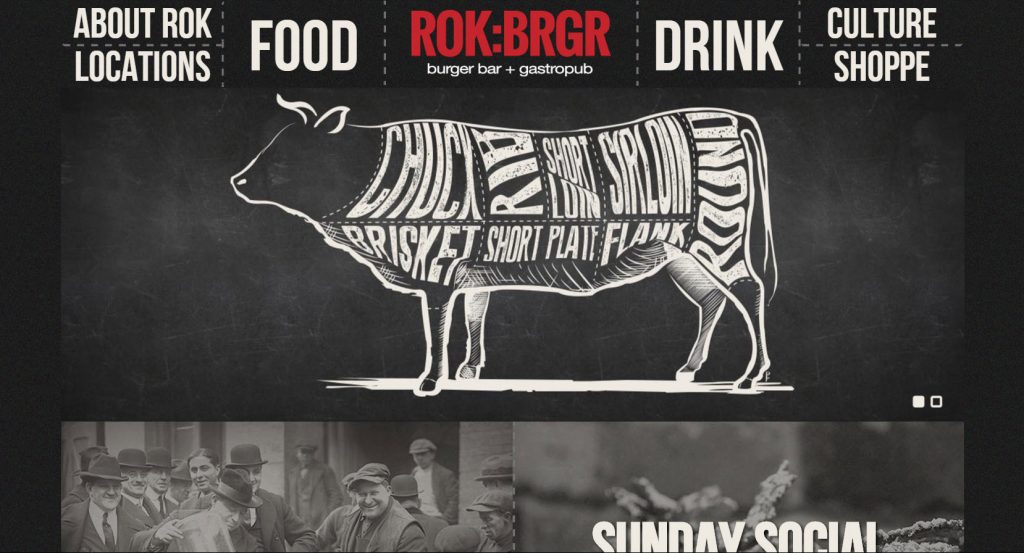 We're excited to announce the launch of the ROK:BRGR  Bar & Gastropub website!
ROK:BRGR is owned by JEY Hospitality Group that has restaurants and bars across South Florida. We worked with JEY to develop the original ROK:BRGR  website and they are so happy with our services that they turned to us when they wanted to build their new site.
Power to the Mobile
Mobile is the new black, and the people at ROK:BRGR understand how important mobile is to a restaurant marketing strategy. So we designed the new ROK:BRGR website to be mobile centric from the ground up!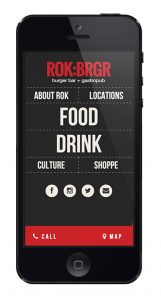 Most restaurant websites are created to work on a personal computer and are optimized for mobile, but not ROK:BRGR. We designed and built their site to look and work beautifully on mobile devices first, and then "optimized" it for computers.
Devilish Details
Our goal was to ensure a beautiful and seamless mobile experience for ROK:BRGR patrons; we think we rok'd it! We used a high contrast color pallet to make the site easier to read on mobile phones. We eliminated the standard mobile phone menu in favor of a text based header design to make navigation easier. We even reduced large images to speed up page loads. Every detail was geared toward creating a seamless mobile experience.
Sexed Up for Social
ROK:BRGR enjoys connecting with their customers through social media. Continuing with the mobile-focused design, we gave their Socialize page a sexy new look and cool functionality. We highlighted ROK:BRGR's social networks with large graphics and text to make guest interactions easy, and integrated their Instagram and Twitter page feeds to display posts in near real-time.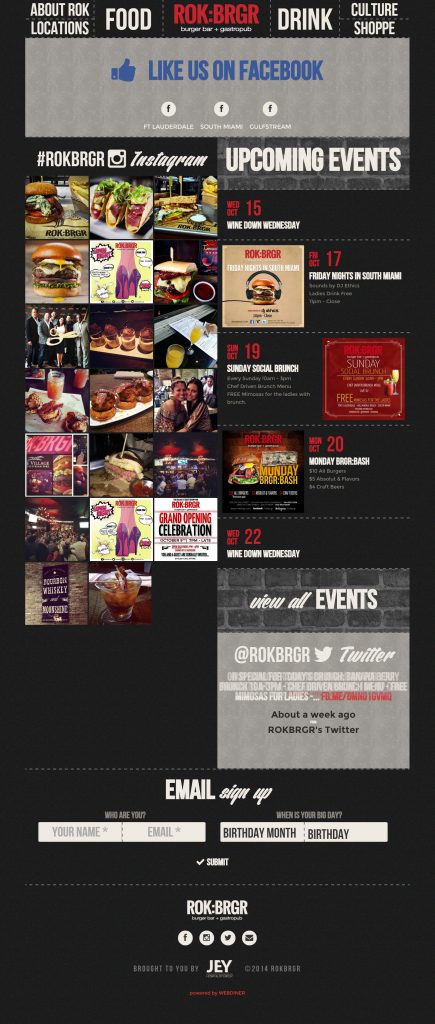 ROK'd the Events
ROK:BRGR hosts fun events and offers weekly specials to their fans. The events are displayed as beautifully designed graphics on the Socialize page and they sync with the events in the ROK:BRGR Facebook account.
We built an easy to use event calendar to display upcoming events. The calendar is accessed through ROK:BRGR's WebDiner dashboard.  They can:
Create new events
Create recurring events
Edit and reuse previous events

Events are "hidden" after the event date, but remain available for reuse later
Branded to the Core
At WebDiner we know that your customers and fans follow and recognize your brand, so we branded the ROK site to the core. We added a custom eCommerce shopping cart that allows patrons to complete their purchase of ROK gear and BBQ sauce without leaving the website. Keeping the client on the site is not only awesome for SEO, it also makes for a more secure transaction. We even opted for custom contact forms so we could control the look and feel—no widgets here.
Take a look at their new site and let us know your thoughts ;0) We love feedback!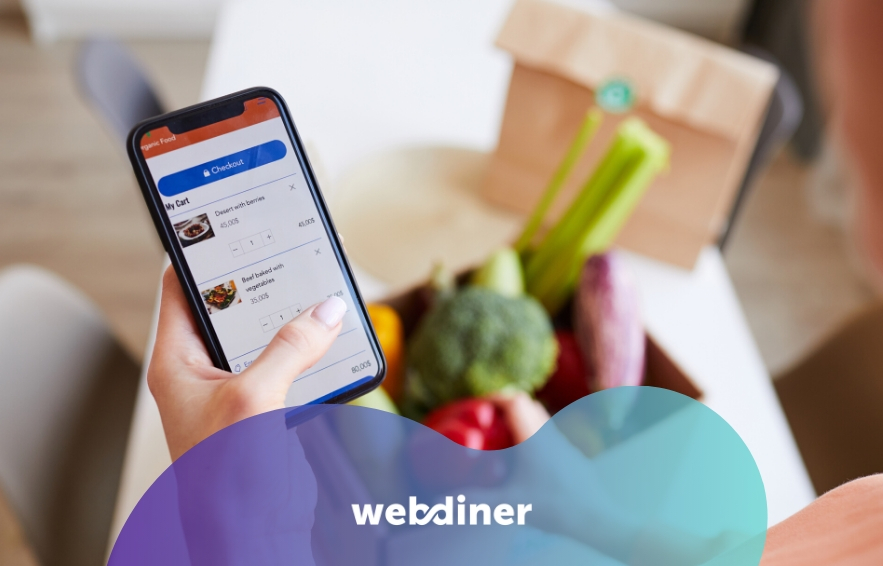 Online Ordering
Now, more than ever, having an online presence is an absolute must for all restaurants. Restaurants are looking for alternatives to their usual structure and functioning. It is necessary to…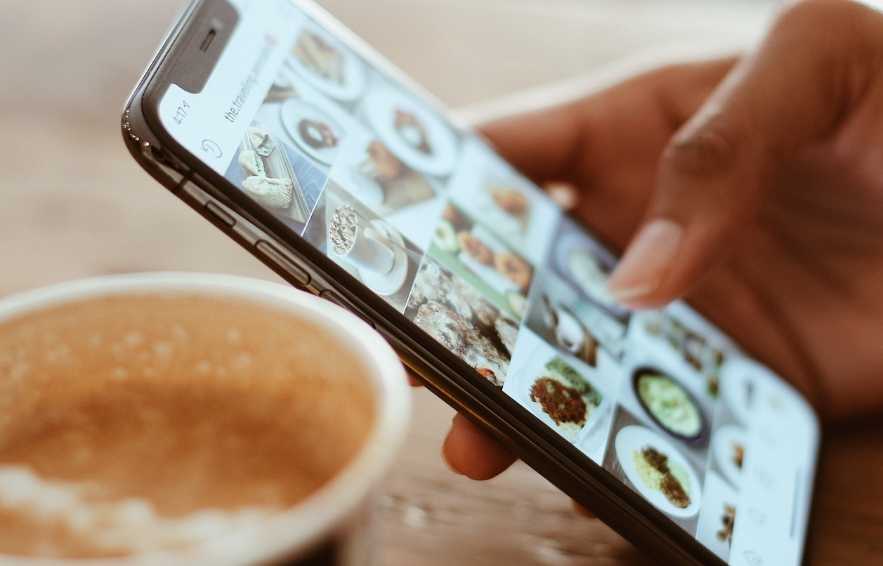 Graphic Design, Restaurant Marketing, Social Media
As a restaurant owner, you likely already have pressing day-to-day issues of your business that need your attention. On the surface, it's easy to downplay the importance of building your…