A Hollywood Florida Institution gets a NASCAR Inspired Restaurant Web Design
|
posted: December 9, 2014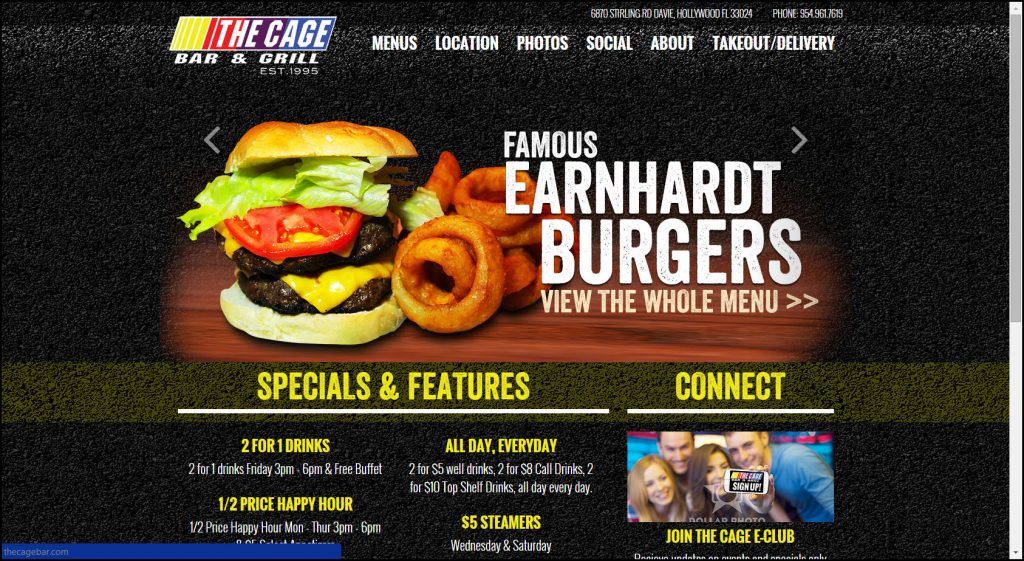 We just gave The Cage Bar & Grill website a racing inspired web design to match the restaurant's dedication to all things NASCAR!
19 Years and Counting
The Cage has been a Hollywood, Florida institution since 1995. It's where the locals go to chow down on their famous signature Earnhardt Burger; throw back some brews; and enjoy their favorite sports!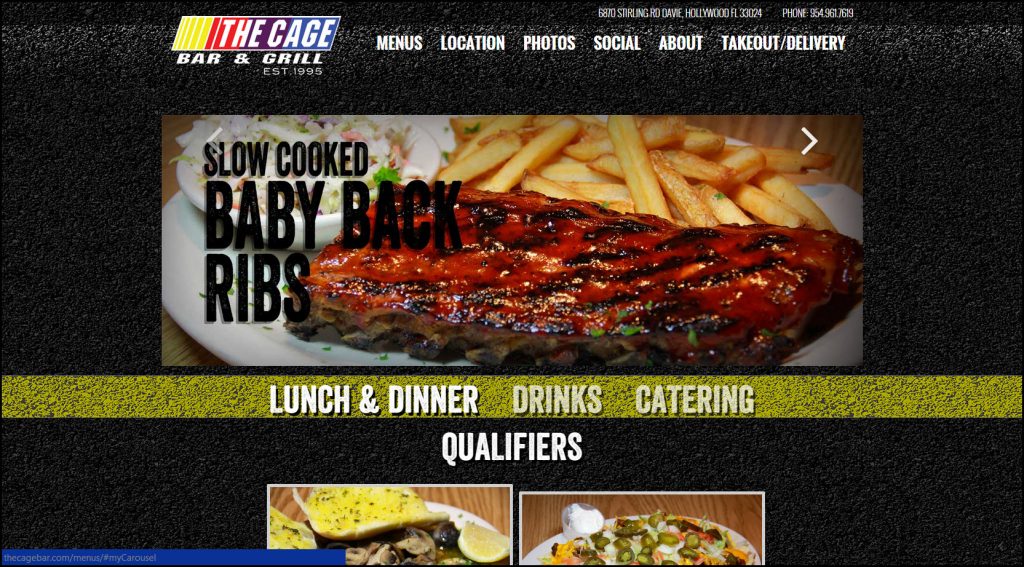 Designed for the Road
We used an asphalt background and yellow road stripe to give the site a gritty, raceway feel. We highlighted their delicious food in the header banner, and used quick transitions to give the viewer the impression that the images are racing onto the page.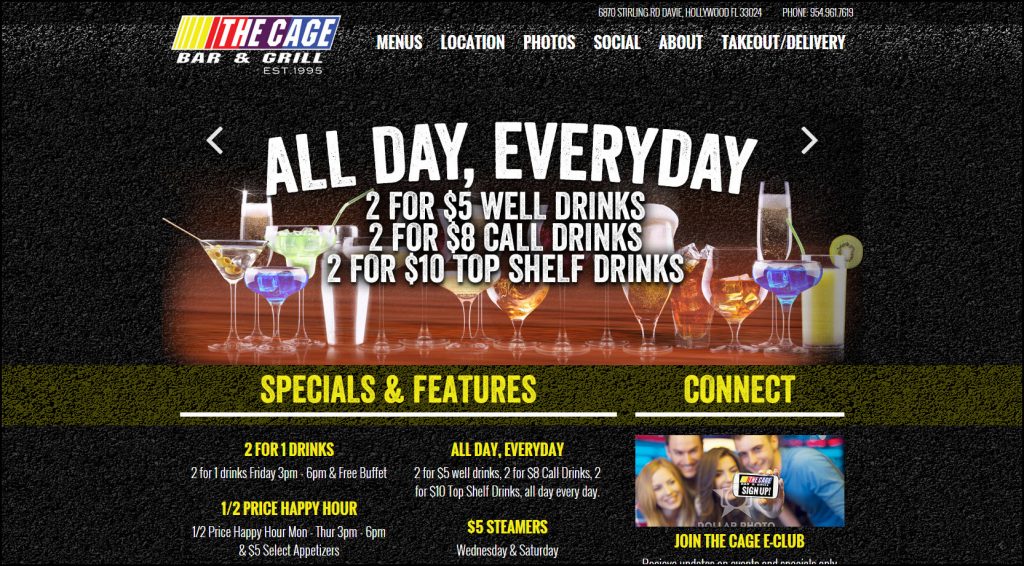 Mobile Means Business
All WebDiner websites are designed with mobile top-of-mind, and The Cage is no exception. Easy to find and use navigation controls; scaled images, and highlighted restaurant specials give the mobile view impact and optimize the user experience!
Smart Marketing
The Cage Bar & Grill is capitalizing on a clever restaurant marketing strategy with their mobile optimized website with their members only Cage E-Club. Implementing a VIP or Members Only club that restaurant patrons/fans can join is an awesome way to reach and reward loyal guests. Restaurant owners and managers can create "members only" specials, discounts, and coupons that encourage Patrons to visit.
Contact us today to discuss how WebDiner can give your website a 21st Century makeover!
Operations
While more customers mean more service - which then, in turn, means more profit -, it's absolutely vital to take into consideration that clients are interested not only in the...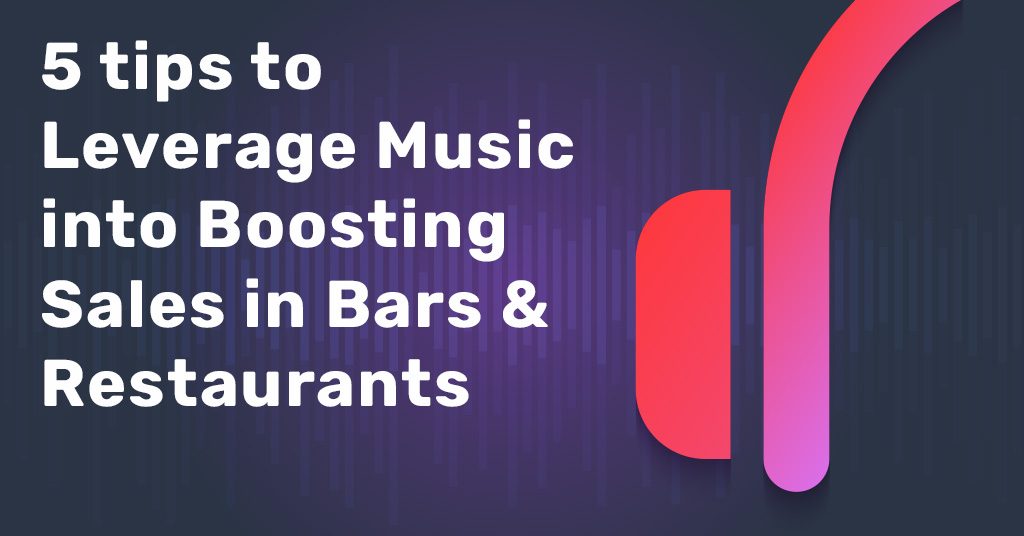 Marketing Technology, Music
A recent study demonstrated that not only is music a critical part of the dining experience, it can also provide a massive boost to sales of food and drink.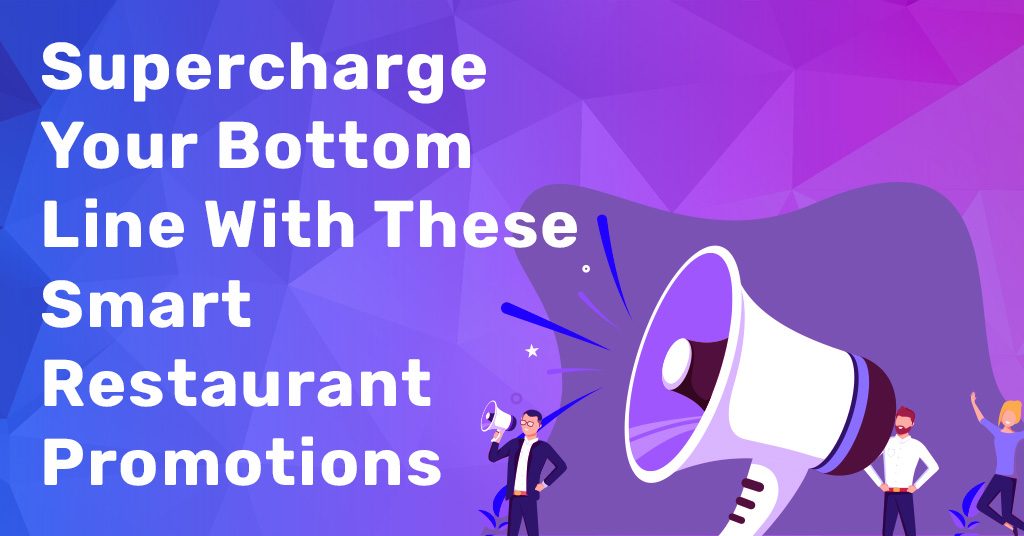 Marketing Technology
Here are a few ideas for promoting your restaurant in a way that inspires local customers to dine with you again and again.