4 Eye-Opening Benefits of Graphic Design for Restaurants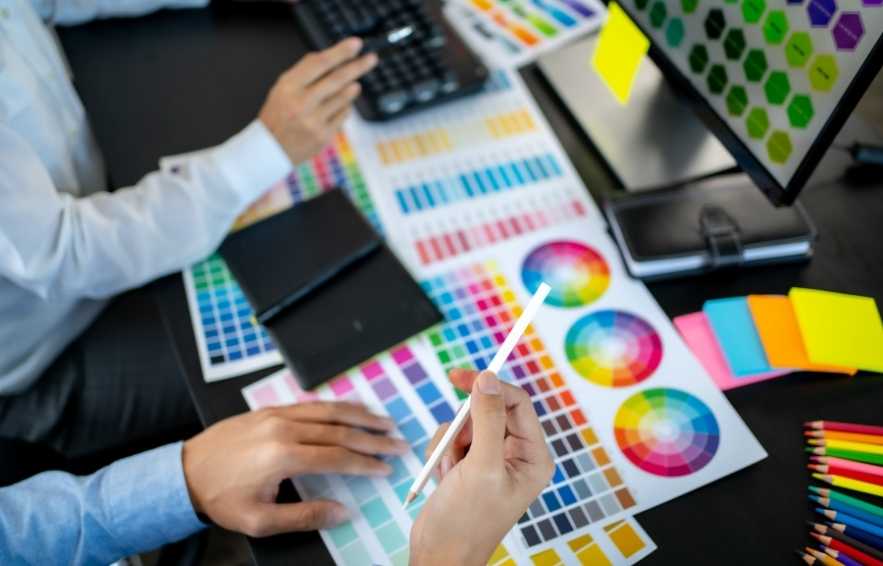 Despite the pandemic, many restaurants are starting to open their doors again. Now, more than ever, their marketing efforts might be the difference between them remaining in business or closing shop forever.
Maintaining or building a successful brand in the food industry is now more demanding than ever, owing to unrelenting competition in the dining business. Apart from making delicious meals and providing a great ambiance where people can enjoy their food, implementing marketing ideas for your restaurant can help you stay ahead of your competition, win over more customers and grow your restaurant's audience and revenue.
Bodybuilding at 40 and over – Espace-Musculation mastoral buy steroids lyon, buy muscle-boosting product waterloo catholic teachers.
There's a popular saying that "we eat with our eyes before our mouth." Usually, people are drawn to what entices them visually before anything else. Given that most marketing efforts have gone digital, most restaurants have channeled most marketing efforts to social media. This is the main reason why today's restaurants have to take graphic design very seriously.
Today, people first see things on their screens. Many people resort to the internet when they are looking for a place to eat. Usually, they would pick a restaurant based on what they see from the restaurant's branding and what others have said about it online.
Graphic design services are required for creating advertising materials for restaurants, including websites, business cards, promotional postcards, table tents, delivery bags/flyers, social media posters, leaflets, and banners.
It goes without saying that graphic design does more than beautifying and attracting customers. Graphic design can also help to inform, educate and persuade a target audience to patronize a restaurant.
Below are four solid reasons why restaurants must pay attention to graphic design as a key factor in their marketing efforts.
1. Earning your customer's trust
Every restaurant should invest in effective and attractive designs. This gives customers the impression of being valued. In essence, their needs are put first, and this comes with a great customer experience magnified with attractive designs. For example, a nicely designed thank you flyer can further help you show that you appreciate their patronage than a plain thank you note.
Again, most customers aren't ready to deal with suspicious payment or ordering terms on restaurant websites that hide or don't fully reveal their privacy/ordering policies. Potential customers are most likely to lose trust in a restaurant that makes this information inaccessible or hidden. Therefore, restaurant owners must ensure that the design elements used in all their advertising channels promote transparency.
Furthermore, a restaurant's visual branding should support the inclusion of disabled customers and their health and safety policies. Consumers often feel cared for by restaurants that openly declare their support for disabled people in their advertising and marketing material. This transparency enhances trust and can translate to an increase in patronage.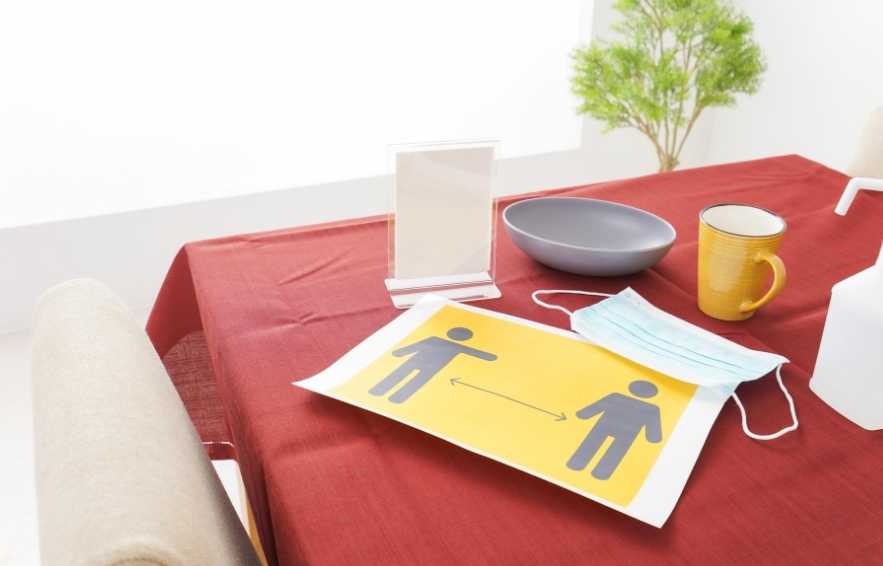 Slight changes to the typography, font, layout and color schemes can significantly improve the user-friendliness of a restaurant's website, mobile app, promotional email, flyer, etc. Your graphic design must also ensure that the navigation is keyboard-friendly and media is used thoughtfully throughout the landing pages, mobile apps, and website. Additionally, well-defined and vivid error messages can also help to make the website more appealing to users.
In a 2004 study, fifteen women who had life-threatening issues were monitored while searching the internet for advice in four consecutive weeks. The study revealed that the participants were more likely to trust visually appealing websites. The same applies even more to restaurants. Customers will most likely patronize a restaurant whose brand graphic design resonates with clean, sustainable, and healthy eating and provides awareness of how their food is being prepared, packed, and delivered.
With an excellent graphic design, a restaurant can effortlessly educate its customers on the advantages of patronizing the brand by emphasizing more on the things consumers care about. Restaurants can also tell a captivating story about how their dishes are best prepared/eaten using graphic design.
2. Brand Identity
The public perception of your restaurant by customers hugely depends on your brand's digital and physical design assets. Branding items such as web/mobile app design, business cards, uniforms worn by the staff, and social media posters distinguish your restaurants from similar businesses.
Therefore, if your restaurant's graphic design is easy on the eyes and well designed, it can communicate a business and brand identity that represents your business' values and vision.
Big restaurants and fast-food chains are easily identifiable with unique designs. If your restaurant enjoys a monopoly serving people in a particular region, you may not need graphic design or branding. However, graphic designs are essential for restaurants in big cities and suburbs where competition is tough. Great designs increase the marketing appeal of your restaurant.
Consumers may find your business conventional or elegant; they may find it more thought-provoking than fun. In any case, your graphics should incorporate visual elements to give a positive impression of your restaurant's brand or image.
A unique logo sets a restaurant apart from its competitors. Suppose there are four restaurants in a small town, but one has a logo with a burger sandwich illustration.
Assuming you are driving through town and you see various logos with restaurants' names, and then you spot a restaurant with a signpost with the "burger sandwich" logo. Being a lover of burger sandwiches, you will be naturally drawn to that restaurant. This illustration describes how restaurants can communicate what they offer with simple yet powerful imagery.
3. Increase in Conversion Rate
Humans are naturally impulsive when judging a person, brand, or thing. It takes us only 60 milliseconds to form an impression of anything. This isn't any different for a website, a mobile app, or a promotional flyer. Website visitors only need about 0.05 seconds to pass judgment on a website. This implies that you only have 50 milliseconds to impress a potential diner with your restaurant website/mobile app. An excellent first impression can earn you a loyal customer or alienate them forever.
A good graphic design can determine if a landing page will have a high conversion rate or not. It can also be the difference between a potential customer paying attention to your online/physical menu or not. Thus, your restaurant's graphic design must include your marketing goals, consumer preferences, key performance indicators, user engagement, and usability into consideration before working on the user interface.
Restaurant owners must consider a restaurant's business objectives/model before determining the color scheme, font, and layouts of its design assets. After defining the business aims/model, it is easier to model your restaurant's marketing effort around it.
For example, you can use graphics to easily demonstrate if your restaurant is focused on a particular kind of service (dine-in, drive-through, takeaway, food truck, etc.) or meal (burgers, homemade meals, poultries, etc.). Therefore, you can use graphics for advertising the purpose/aim of your restaurant seamlessly.
4. Enhances Employee Productivity
When a restaurant has a customer-friendly graphic/design concept, employees will be more likely to buy into the brand's mission and vision. This commitment stems from the positive brand identity gotten from high-quality design assets. Employees are happier and more productive since the brand identity (reflected by the restaurant's vision) is emphasized through the restaurant's business card, websites, employee uniform, store design, etc.
On the other hand, a restaurant with a poorly implemented graphic representation will likely be met with aversion from both employees and customers alike. When you have unhappy employees with your restaurant's website, logo, branding, flyers, uniforms, etc., how do you expect your customers to feel different?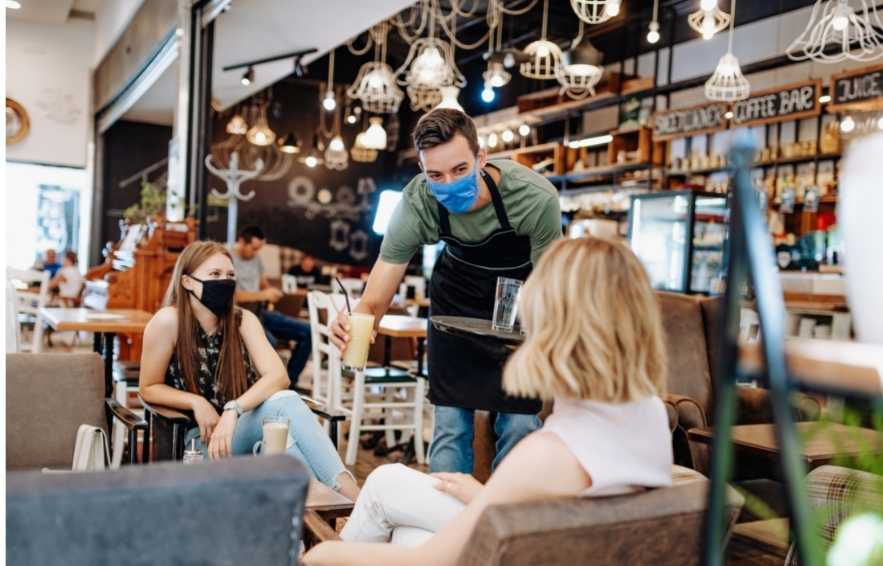 In a survey conducted by Techsmith corporation, findings reveal that employees gained over 33 minutes per week in productivity when visuals were included in office communications. This is a gain of over 25 hours in productivity annually. This has a significant positive effect on the profit of a business. This also has an impact on restaurant staff. Using graphics with creative designs and quotes around the restaurant can entertain customers, inspires employees, and improve productivity.
Bottom Line
On paper, a strong brand identity can be hard to establish. However, it only takes a good marketing strategy to create the right impression and entice customers. Graphics design happens to be at the center of all your restaurant's marketing and communication efforts.
There are many profitable benefits of having an excellent graphic design strategy, especially for restaurants. Given our reduced attention span and the fact that most people first eat with their eyes before their mouth, restaurants need to focus more on having excellent visuals that clearly inform, identify, and advertise their brand to potential and existing customers.
Do You Need Professional Help with Marketing and Graphic Design for Your Restaurant Business?
Webdiner is an online restaurant marketing company that helps restaurants with all their digital marketing needs, including graphics, social media, websites, and online ordering. Webdiner guarantees that you'll work closely with an experienced graphic designer that will deeply understand your brand and help you connect with your customers. Working with professional and experienced graphic designers, you can get professional graphic designs for your restaurant's marketing needs at an affordable price. For more information on how Webdiner can help your restaurant grow and help you reach out to even more customers, check their competitive graphic and marketing package.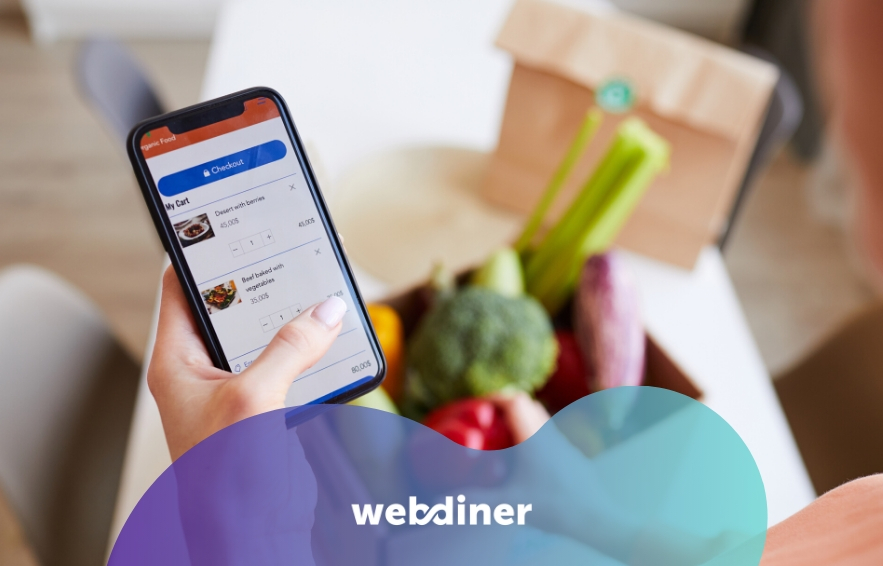 Online Ordering
Now, more than ever, having an online presence is an absolute must for all restaurants. Restaurants are looking for alternatives to their usual structure and functioning. It is necessary to…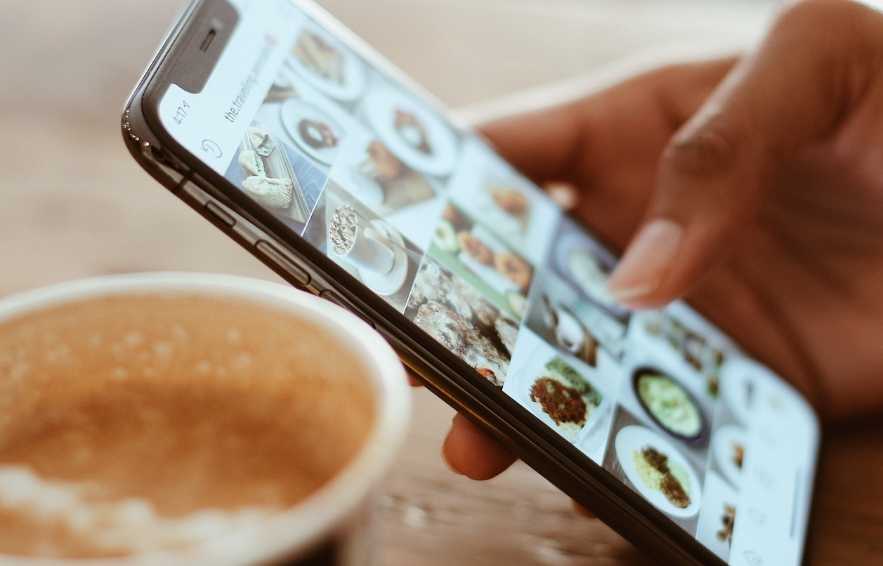 Graphic Design, Restaurant Marketing, Social Media
As a restaurant owner, you likely already have pressing day-to-day issues of your business that need your attention. On the surface, it's easy to downplay the importance of building your…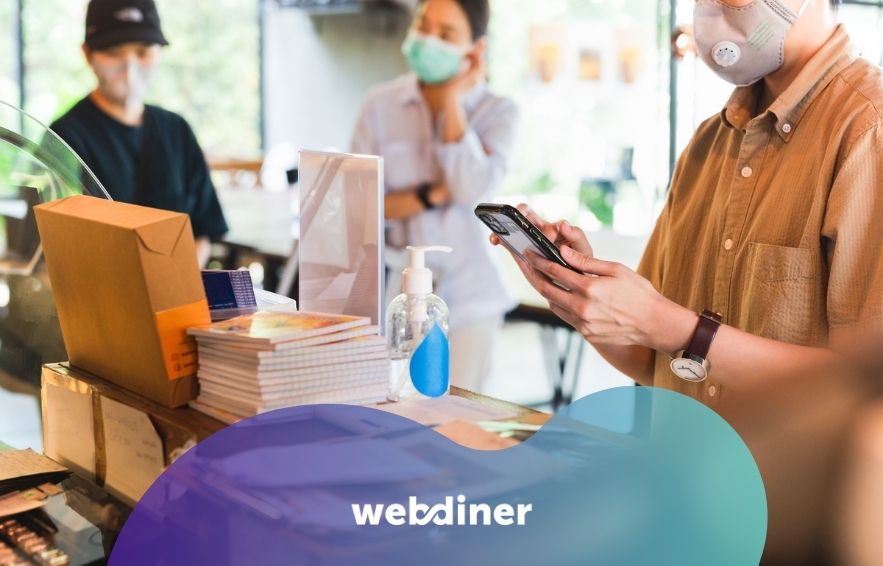 Restaurant Marketing, Restaurant Websites
As a consequence of the coronavirus pandemic, there is an urgency to rethink both the present and the future of the restaurant industry. In order to meet customer expectations and…