Tap42 Gets a Sexy Cutting Edge Restaurant Web Design
|
posted: October 25, 2014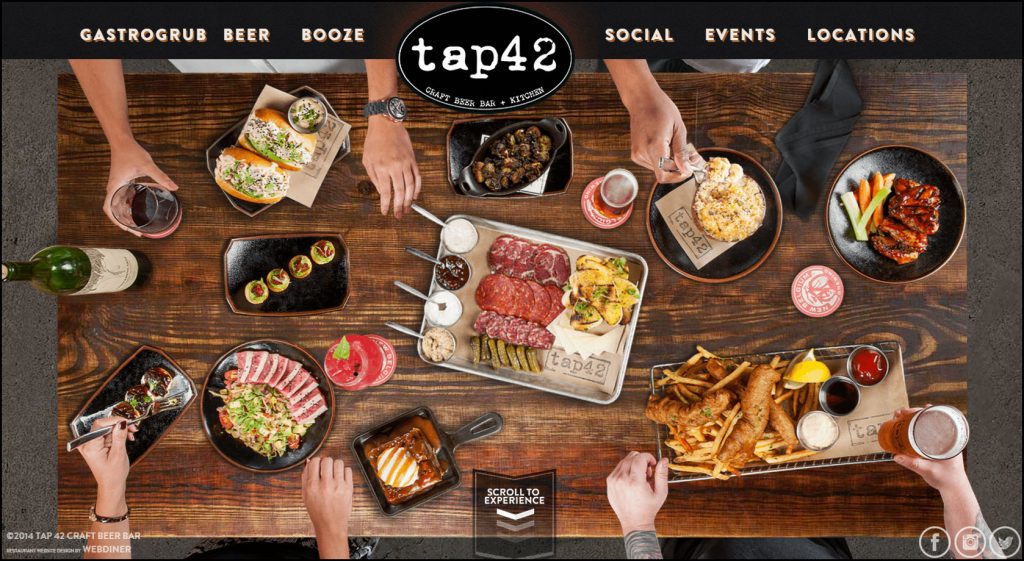 We just launched a new and improved website for Tap42, and it is one sexy beast if we do say so ourselves!
A Thousand Words
Tap42 sets a high standard for their restaurant, so they hired Jam Photography to take professional pics of their gorgeous food and establishment. The photos took two separate sessions to capture, and we think they beautifully represent the brand and atmosphere of the restaurant.
3D'licious
Our Creative Director Shae used his background in 3D animation to design a three-dimensional look and feel for the Tap42 site. You can tell by how beautifully the site turned out that he was totally in his element technically and artistically!
Tech'd Out
For our techies; Shae and the WebDiner development team built a parallax JavaScript framework to create the page movement and transitions.
Moves on Mobile
You should see how cool the website looks on mobile! The web technology we built uses the smartphone's gyroscope to create the same movement and 3D effect you see on a desktop computer.
Artsy FX
The WebDiner design team extracted elements from a series of photos to create separate layers and stacked the layers to build each page. He used a green screen technique commonly employed in the entertainment industry to help create the depth of field and perspective.
Built for Efficiency
Efficiency is king in the restaurant business. Restaurateurs are busy running their eatery and have little time to spend updating Events on their website. So we programmed Tap42's events to sync with the events from their Facebook page. This saves their managers time and keeps all of their information consistent.
Delighted Clients
I spoke with Andy Yeager, the Chief Operating Officer and Partner of Tap42 about his WebDiner restaurant web design experience.
Pamela: So how do you like the new site?
Andy: We're excited about it because we wanted it to reflect the restaurant's brand and the excitement of Tap42 and it does that and more! Everyone we've shown the website to is blown away! Tap42 is known for having very high standards, and everyone that knows us has said that the new website has exceeded our standards!
Pamela: Please tell me about working with WebDiner to redesign your restaurant's site.
Andy: Working with Matt, Shae, and the WebDiner team is like working with close friends. They are super responsive and we really appreciate their creative recommendations. The best part about working with them is they take an active role in understanding our restaurant's brand and translating our brand to the web site.
Pamela: It's awesome to hear that you enjoyed working with them!
Andy: We're looking forward to continuing our successful relationship with WebDiner!
We'd love to schedule time to chat about how WebDiner can help you with your restaurant's digital marketing!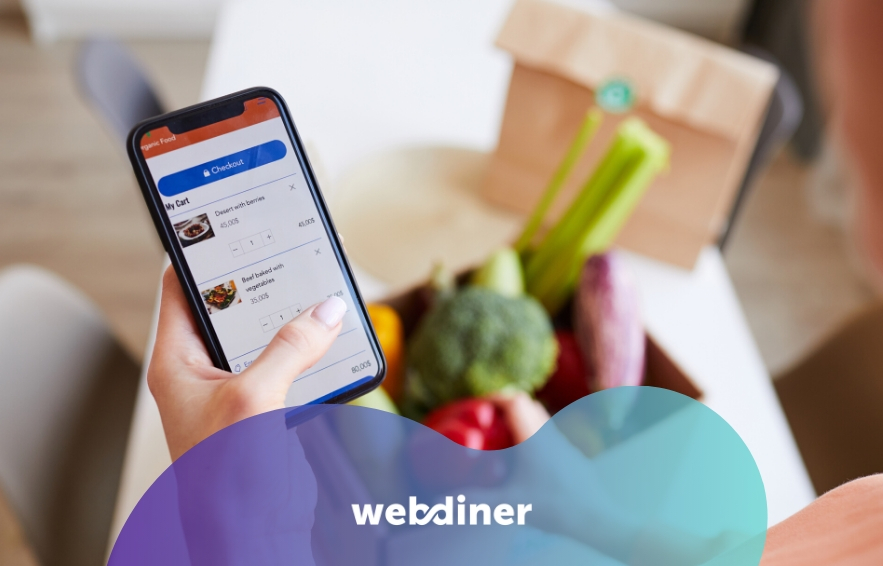 Online Ordering
Now, more than ever, having an online presence is an absolute must for all restaurants. Restaurants are looking for alternatives to their usual structure and functioning. It is necessary to…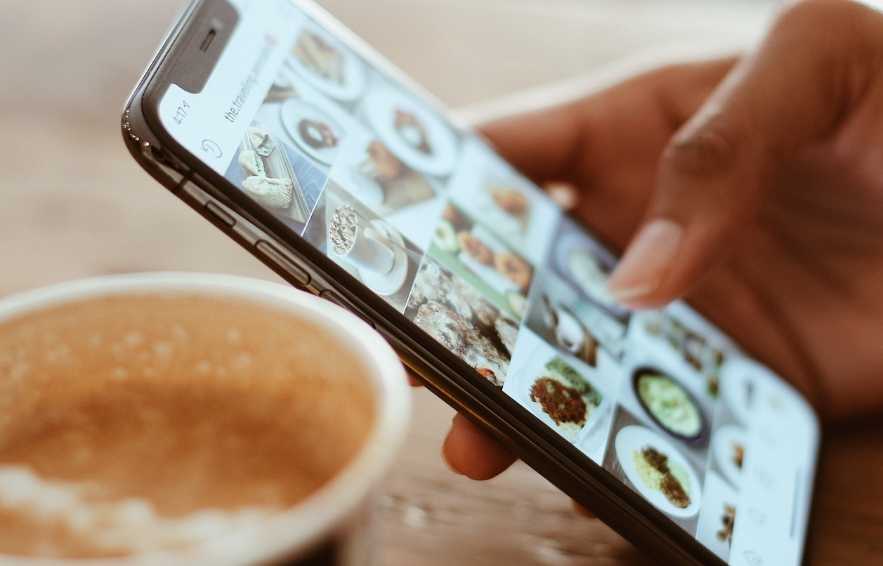 Graphic Design, Restaurant Marketing, Social Media
As a restaurant owner, you likely already have pressing day-to-day issues of your business that need your attention. On the surface, it's easy to downplay the importance of building your…