Top 10 New Restaurant Post-COVID Strategies to Improve Customer Satisfaction in Menu and Overall Service Fulfillment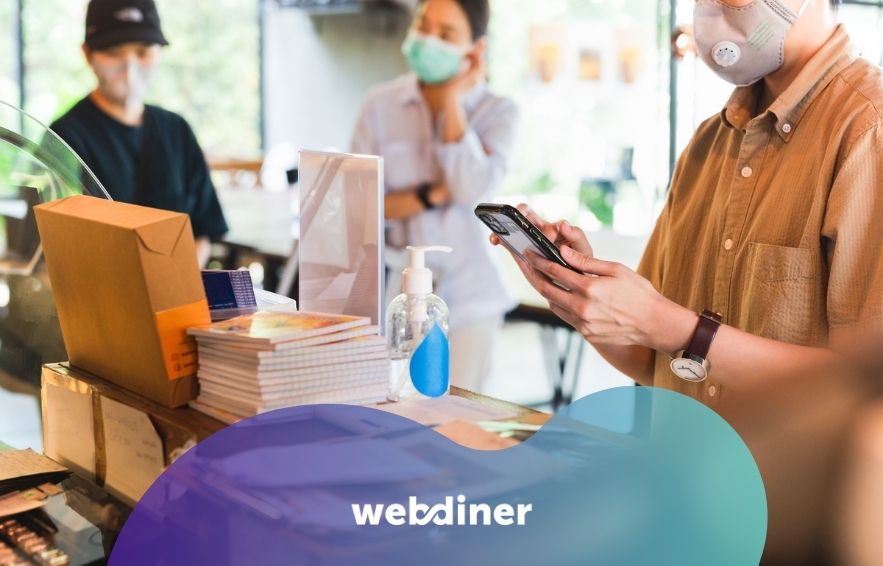 As a consequence of the coronavirus pandemic, there is an urgency to rethink both the present and the future of the restaurant industry. In order to meet customer expectations and improve satisfaction, the industry will need to develop and implement new processes and approaches. Proactive restaurants are already developing and employing innovative restaurant post-COVID strategies to meet these objectives.
It is important for managers and restaurant owners to curate targeted development strategies for the new restaurant normal and a post-pandemic era. To achieve this, issues like culinary shifts, contactless delivery innovations, and online hygiene ratings, among many others, are a part of the new reality that requires brand new restaurant post-covid strategies. Some may be an updated version of an old routine, others may be entirely new considerations to meet the new expectations.
In this article, we have compiled 10 restaurant post-covid strategies to help you get started. According to industry experts, the following concepts can be instrumental for achieving success in this new reality:
1. Reducing Front-line Friction by Incorporating Digital-Only Items
Digital-only items provide an avenue for quicker service, which is usually of great advantage to restaurants. Chipotle Mexican Grill recently launched its highly anticipated digital-only project: its brand new handcrafted Quesadilla. This is an addition to their virtual kitchen's lineup.
The Quesadilla is "folded and pressed using a new custom oven in Chipotle's Digital Kitchen, which melts the cheese perfectly and enables restaurants to make Quesadillas more quickly and conveniently", as claimed by Chipotle in their launch press release.  Since its launch, the management has reported a boom in sales, easier and more effective operations, and minimized friction in service delivery.
2. Optimize Packaging and Quality-Control
Quality control is critical for excellent service delivery. Following the events of the pandemic, restaurant management needs to restrategize quality control. The focus must move from covering the process solely from kitchen to restaurant table and also cover the process going from the kitchen to point of delivery. Guests are not going to be happy if their hot food arrives cold or if their cold food is delivered alongside their hot food, messing up both temperatures. The trend, as more and more people pay attention to these details will be to not cut as much slack.
And the temperature is only one part of the equation. Does your packaging help preserve the best presentation? Does your packaging allow for vapor to escape the container so that condensation does not significantly affect the texture? Is your packaging easy to use and intuitive for people packaging and for people delivering? It goes on and on.
A lot of people were used to a mindset where delivery was secondary and some believed it was bound to "never to be as good as the real thing". Just like a lot of people who only gave delivery a shot with the pandemic, a lot have understood that it is a perfectly viable alternative to in-house dining. In this regard, restaurant management must optimize their quality control all around to meet the new higher expectations that customers have from food delivery.
To accomplish this, the right packaging can be instrumental. As such, managers and owners should incorporate new restaurant post-covid strategies to provide for the level of experience customers are expecting when they order from the comfort of their home.
3. Realign the Menu to Sync with New Customer Preferences
The pandemic seems to have affected different people in various unique ways. Many customers have developed changes in their tastes and preferences. Others have realigned their choice towards more balanced nutritional values and healthier dieting. Notwithstanding, many customers cannot wait to return to some substantial ratio of normalcy, even though they are still concerned about their safety and health.
These changes in preferences and customer behaviors will require restaurant management to strategically implement relevant adjustments in menu and pricing. An excellent way to start is by reintroducing your pre-crisis menu orders like fresh produce, breakfast, and alcohol, etc., and then follow up by emphasizing comfort foods and core items.
As soon as these restaurant post-covid strategies have been put in place, reanalyze the market to find new market prices. Then, reprice your items and services to ensure that they maintain competitiveness under the new post-COVID market conditions.
As an additional strategy, restaurant management can look to build traffic by focusing on value-first items and then upselling.
4. Optimize the Off-premise Department
The percentage of off-premise sales post-COVID has lowered notably from what it was during the pandemic. However, a good portion of those customers would stay indefinitely. As we are yet uncertain what the next normal might be, it would be intelligent for restaurant managers to improve their services in the off-premise department.
In the past, many brands regarded third-party delivery as an afterthought that fell within the low-margin ranks. However, this avenue suddenly bolstered into the primary pillar of business over the past couple of months in the heat of the pandemic.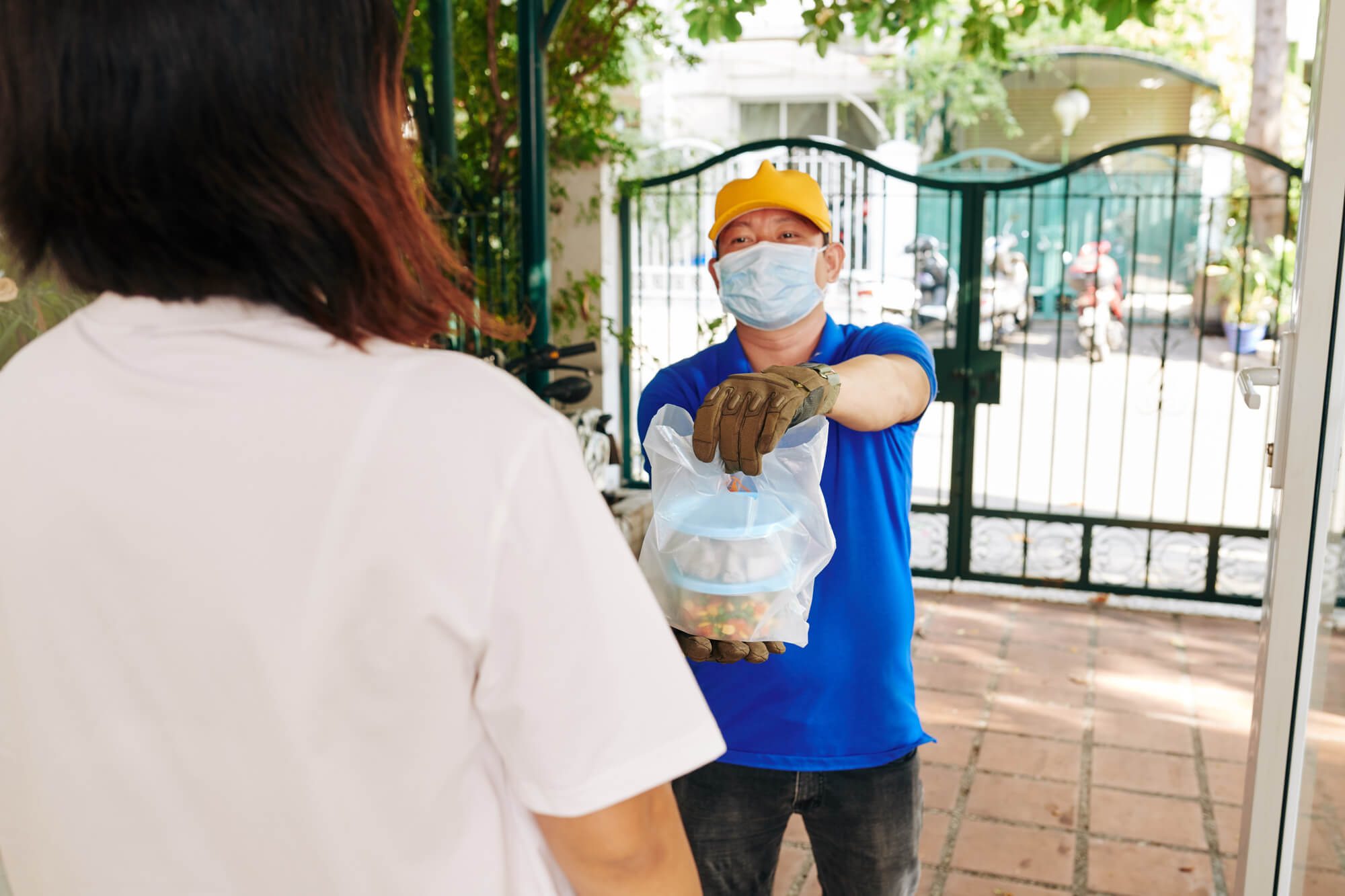 Following the lessons learned during the crisis, restaurant owners and managers must use this time to develop new restaurant post-covid strategies to manage and deepen their commitments to third-party aggregator relationships.
It would be instrumental to invest in cost-effective packaging, expand access to end-user data, develop streamlined processes to increase efficiency during pickups, and strategically think through other specifics of markup rules.
5. Reinvent the Menu
Reinventing your menu is one of the most effective strategies to propel your restaurant's performance trajectory long-term. Through reinvention, you can adapt seamlessly regardless of how customer sentiment and behavior will evolve.
For reinvention to happen successfully, you need to carefully monitor some essential parameters like emerging food trends, etc. By close monitoring, you can keep an eye on trends like Paleo diets, Clean food, Plant-based Proteins, etc. When making new additions to your menu, try to introduce them based on the relevant trends to your brand. Also, price your offers competitively and implement effective marketing techniques.
6. Digitize Customer Engagement
Statistics hint that a shift towards physical distancing behaviors and off-premise dining options may outlast the COVID crisis long-term. To this effect, a thoughtful investment in digitizing customer experience can be very profitable. It can also do wonders at retaining current customers, winning over new customers, and securing next-generation loyalty.
An effective way to enhance your brand's digital experience is by incorporating deep personalization. One surefire strategy for achieving this is by engaging your customers with personalized offers across all your digital channels. Harness the power of customer data to intelligent decisions regarding issues like pricing, merchandising, promotions, etc.
7. Incorporate Contactless Menu
"Contactless" is definitely the way forward post-COVID, and it cuts across every aspect of your business and services. From the kitchen to the menu and placing orders, up to the point of delivery, restaurant managers must implement effective strategies to enhance "Contactlessness."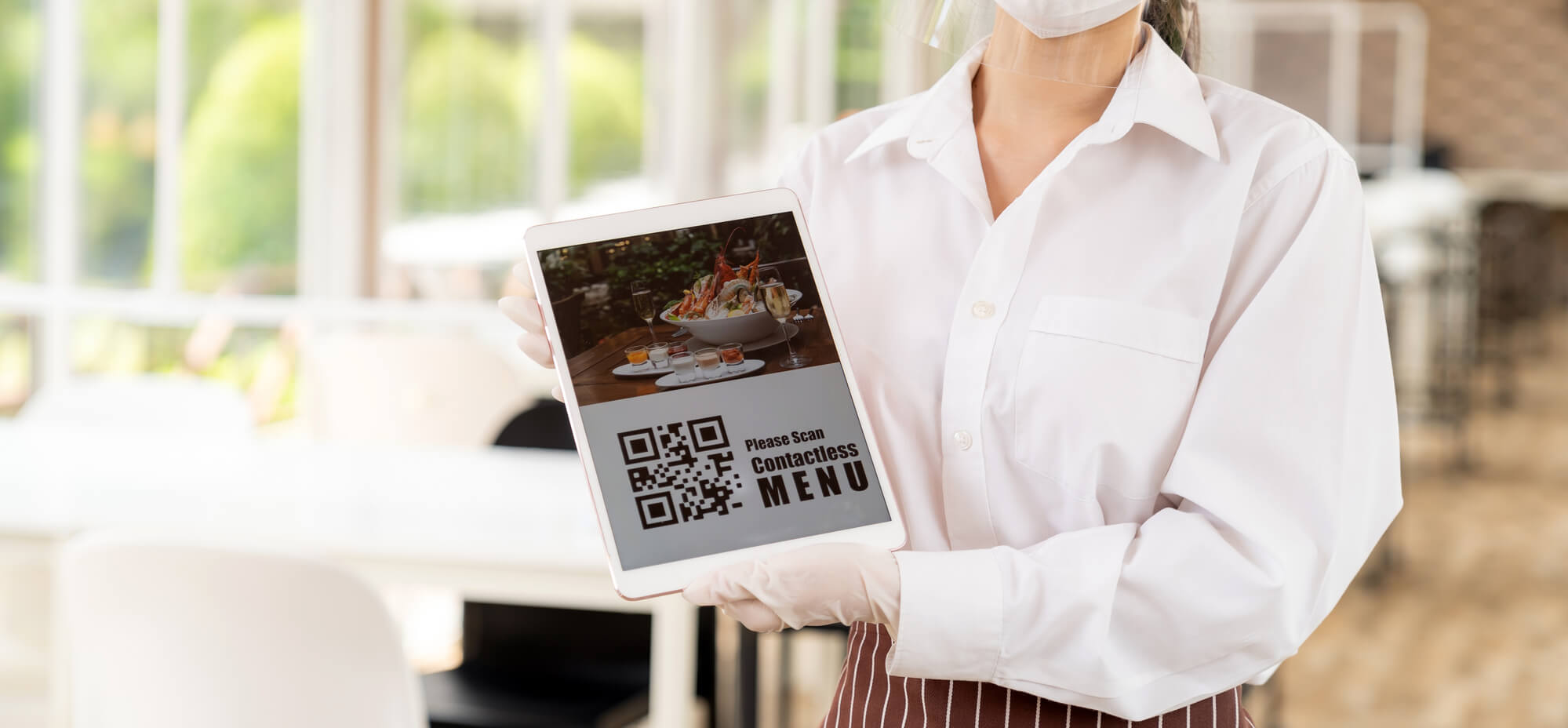 One area where optimizing contactless services can be very instrumental is in the Menu section. Post-COVID, customers will refrain from handling physical menus, especially because they have gone through multiple hand exchanges. As such, QR code-assisted menus can be very effective in optimizing contactless services at the restaurant. Some practical ways to implement this include:
Convert Physical Menus to a Digital Menu
Upload the current physical menu into a PDF format and add it to a QR Code Menu to service your restaurant's in-house dining. This technique will also save cost on disposable printing menus
Enable QR Code for Taking Orders
Create a detailed form that highlights the menu items and their quantity. Integrate a QR Code for each item or set of items. When customers scan their preferred code, they are presented with the dishes under that option. Then, they can make their respective selections and then submit the form. Afterward, the relevant staff can receive and process the order
Incorporate Virtual Menus Powered by QR Codes
This option allows customers to shop while commuting. One way to implement this is by placing visible billboards or virtual menus by the restaurant or on either side of the pathway. On it, you can list the products that you're offering. This way, customers can stop, scan, and shop while on their way to or back from work. They can select the menu item they need from the virtual menu, scan the relevant QR Code, and then place their order.
8. Incorporate Contactless Delivery
In the light of contactlessness, optimizing your delivery service to Contactless is a brilliant idea. Consider creating a custom App for this purpose. Alternatively, you can partner with a food delivery App that provides the option to drop the order by doorsteps. It would be great if they also offer other contactless services such as drive-through, curbside pickups, contactless takeaway, etc.
This move will be a proactive step on the right track as many customers would want to minimize human contact post-COVID. The idea is to integrate a contactless delivery service that syncs seamlessly with your restaurant.
9. Optimize and Market Hygiene in a Clear and Consistent Tone
Post-COVID, hygiene has become a crucial point of concern for businesses and customers across various industries. This has created a new bench-marking parameter for players in the restaurant industry. As such, restaurants will have to make more intentional efforts to reassure current and new customers about their hygiene standards. By doing so, they can earn more favorable customer ratings, which can go a long way.
Statistics indicate that post-COVID, 5-star ratings, which were mostly symbolic of ambiance and taste, will become insufficient as more emphasis will be placed on hygiene. Currently, hygiene ratings beat generic ratings, and more customers are shifting in that direction. Accumulated Search Engine data also shows that more customers tend to filter and patronize restaurants with a strong hygiene rating.
As an additional strategy, you can incorporate QR Codes for collecting hygiene ratings in your restaurant and during off-premise deliveries. Want more information on how best to accomplish this? Reach out to Webdiner and we can help you.
10. Position your Restaurant for Safe Gathering, Post-lockdown
Post-lockdown, safe gathering will become one of the major concerns of customers. Customers will want to have the confidence of knowing that they are entering and gathering in a safe, COVID-free restaurant when they visit your business. As such, restaurant managers must take adequate steps to ensure that their customers feel safe. One effective way of achieving this is by subjecting every staff and customer to a thorough check-up before entering the restaurant and the enactment of personal protective measures like nose masks, hand sanitizers, and disinfectants.
When taking into consideration the new restaurant post-covid strategies that will make or break customers' return to in-house dining en masse, it would be wise to prepare for the time when you will be able to have a full house again. How will you sanitize the tables in between covers? How will you educate your workforce to do it properly? What should workers do to deal with certain situations? All of these are questions worth answering ahead of time.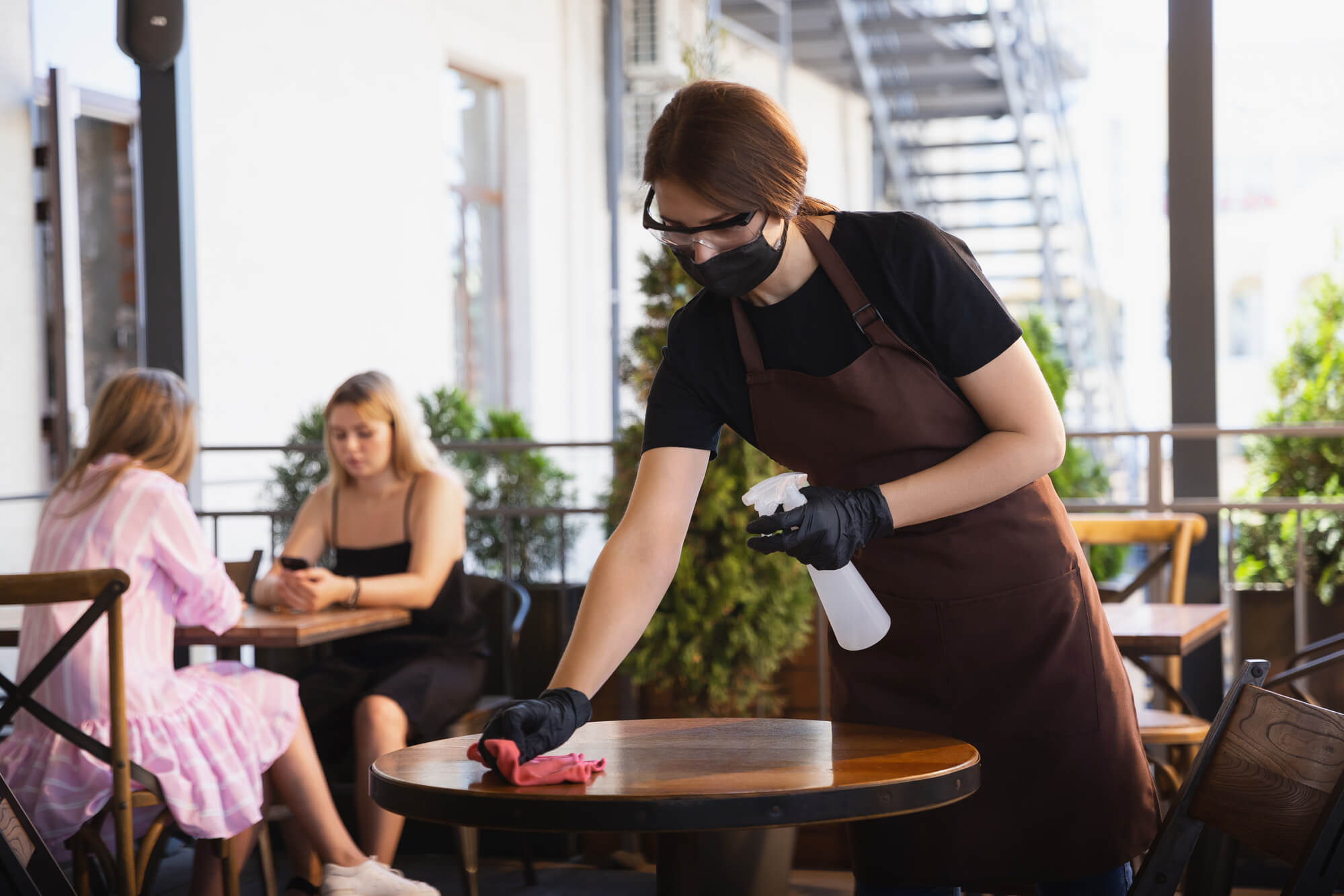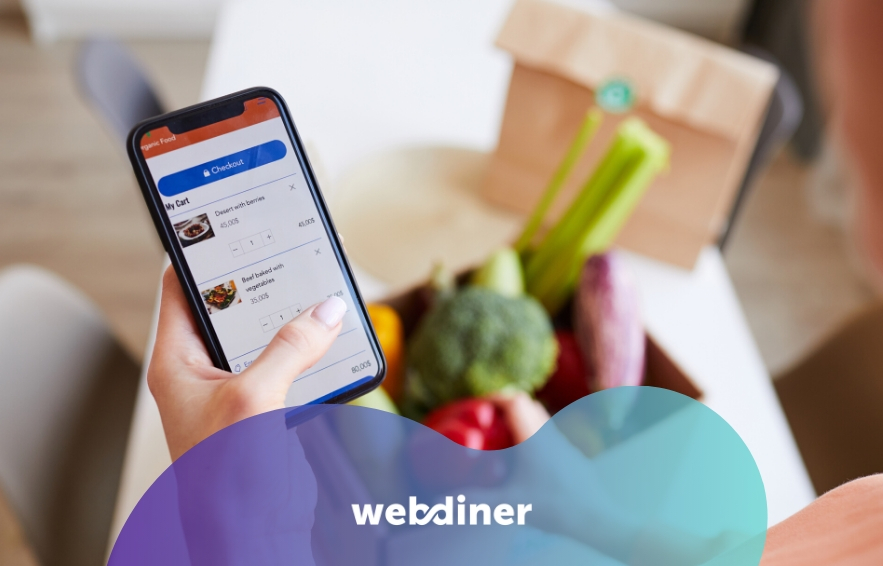 Online Ordering
Now, more than ever, having an online presence is an absolute must for all restaurants. Restaurants are looking for alternatives to their usual structure and functioning. It is necessary to…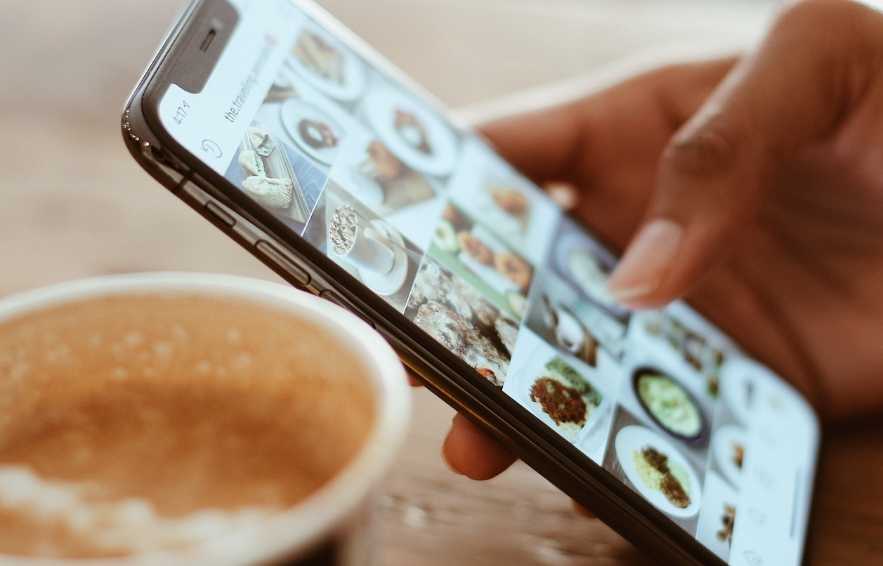 Graphic Design, Restaurant Marketing, Social Media
As a restaurant owner, you likely already have pressing day-to-day issues of your business that need your attention. On the surface, it's easy to downplay the importance of building your…