While more customers mean more service – which then, in turn, means more profit -, it's absolutely vital to take into consideration that clients are interested not only in the food but also the experience it comes with. The way clients are seated is a huge part of it. Your goal should be to provide the best possible experience while maximizing your profit!
The Webdiner blog fits perfectly in your inbox.
We respect your privacy. Learn more here.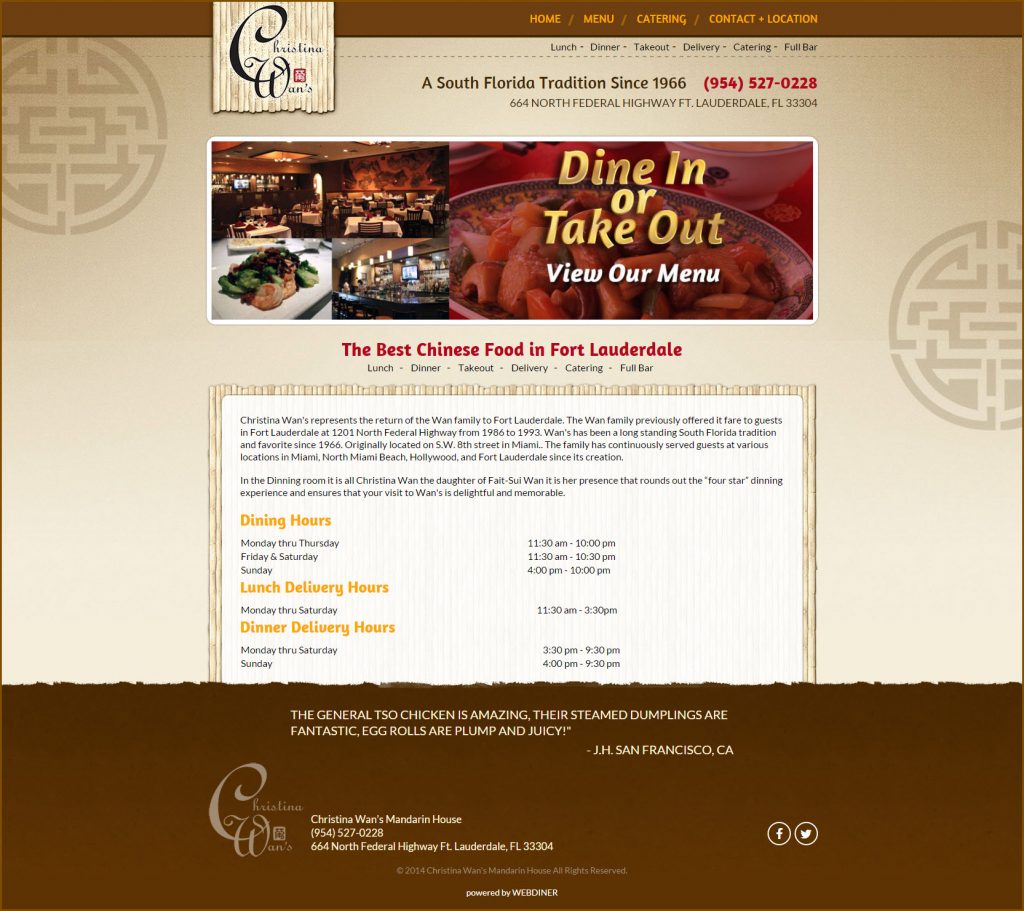 Instagram
We're proud to announce the launch of Christina Wan's Mandarin House beautifully redesigned restaurant website!
The Wan family has been serving Mandarin Chinese cuisine in South Florida since 1966. Christina Wan's is carrying on the family tradition at their conveniently located Central Fort Lauderdale location.